Recently Pokemon Go has overwhelmed whole world with its new augment reality location based game. It is still trending all over the digital world. Here is another augmented reality game which you would like to play on your Smartphone.
What is Augmented Reality?
In Augmented Reality we see real life objects along with computer generated objects. It looks like those elements
are available in the environment. For example when we Play Pokemon go game it produces augmented pokemons in real time environments.
We have to use camera to view augmented objects in real life. It is different than virtual reality.
In virtual reality we have to see whole new environment which is disconnected from real life environment, While in
augment reality we see real life objects adjoining computer/smartphone generated objects.
Like when you put your hand in front of camera of smartphone it produces a flower on it. See in below picture that game character is augmented one.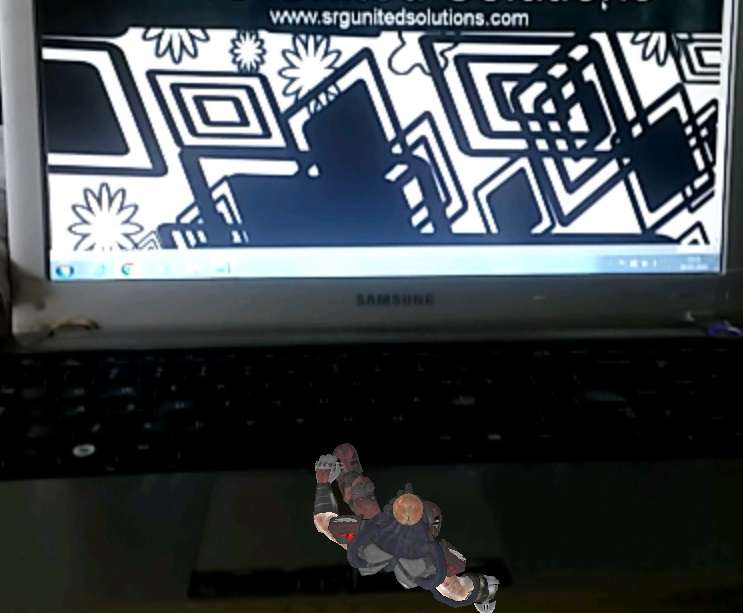 TableZombies Augmented Reality Android App
This game app has been developed by SRG United Solutions. You can download & install this app via Google Play Store. Here is link. After installing the app You need to download the Marker from the below link:-
http://srgunitedsolutions.com/tz_marker.pdf              (It's important to play game)
It will look like this image. This marker image or print is required to show augmented game environment in offline world via Camera.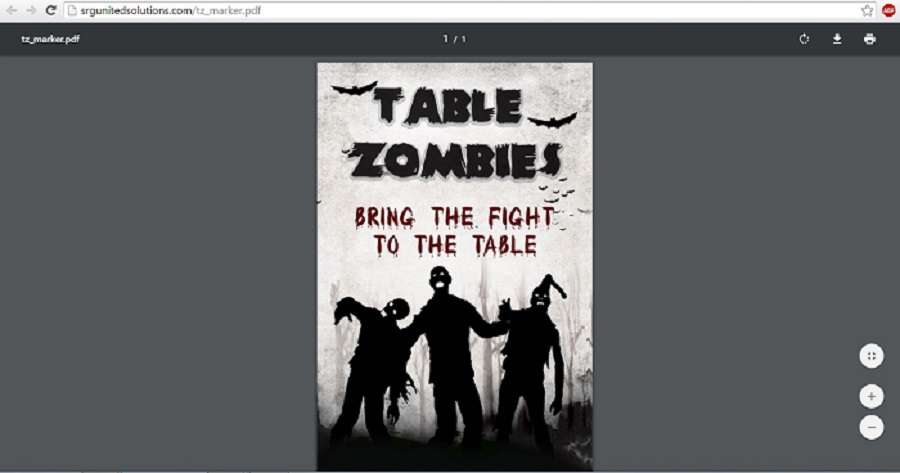 Preparing Game environment in offline World
You can print it offline or view online on devices like computer screen or ipad screen. You can choose to print marker for offline game playing on any surface. You will have nice print on A3 paper Size of above marker.
How to Play game in Augmented Reality
Here your role is to stop Zombies from reaching to survivor base. Just hit them hard to save your
character in game & other survivors as well.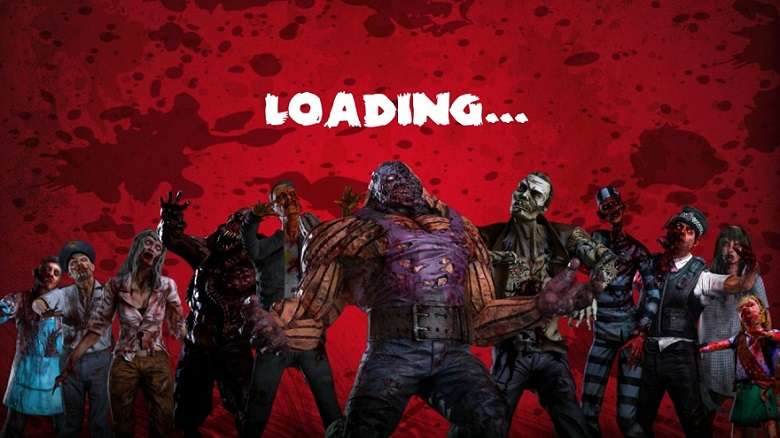 You will require to keep camera on whole time you play this game. In other words you need to keep
Marker in front of camera all time to view the game environment for playing. You can see it in below picture showing augmented game environment on marker. It automatically starts firing on Zombies you only have to point on them. If it doesn't just tap & hold on screen to start firing on Zombies.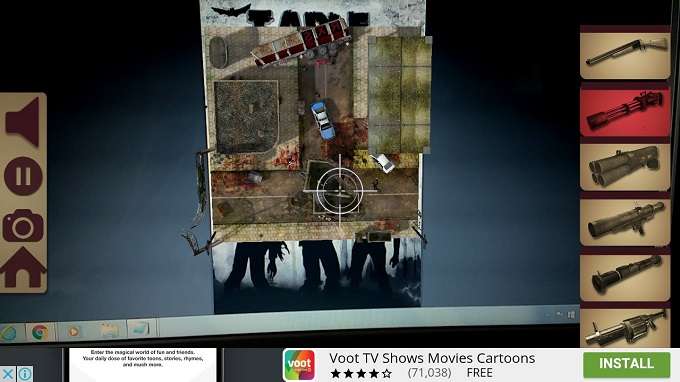 You can bring device near the marker surface to zoom game environment. Here it will look more clear like this:-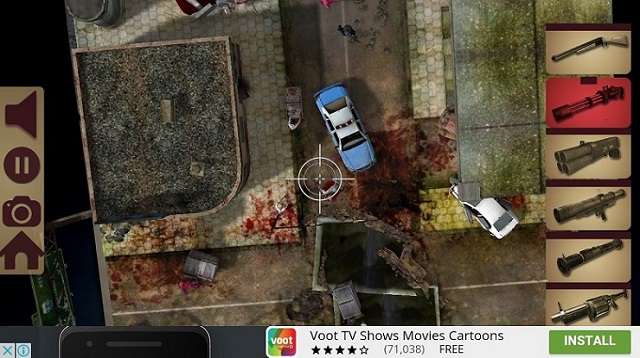 You need to be alert as Zombies may come from anywhere in game environment. There is artillery from pistol to bazooka in it. You need to select weapon from right hand side listed weapons to start killing Zombies. You will have fun playing this game. You will get special powers as well while playing game.
It is new game concept which has more interesting game has to develop yet. It is really fun to have these game apps on android smartphone. You can play these games on any surface or environment.
It connects game world to real world. Generally we see  game players get disconnected from real life activities. Pokemon go, tableZombies like augmented reality games have connected game lovers to real life experiments and activities.
Your most valuable suggestions, feedback & comments are welcome.
[ssba]