We all love to play with high – end devices. These devices have brought many easy to do things in our life. Due to current competitive lifestyle we haven't much time to play more with such devices. But when we got some more time to spend as free time with devices like as when we travel in bus, train etc. We all know some basic things we can do with devices. But we are humans we can't do things repeatedly for enjoyment in longer run. Therefore we need to do things in a way where we can do all the stuff in a rotating way. In this post we had tried to collect some to do stuff in organized way with a device having internet connection. All you need is to focus on your interest based material on these ideas to make them more impressive.
Below are some cool ideas which will help you in meaningful time passing with a device having Internet connectivity:-
1. Blog Reading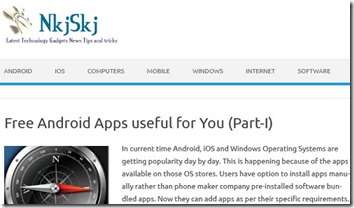 If we assume Internet like as Library than blogs are books. Finding the blogs about your interest subjects, hobbies is really awesome thing we can do with our spare time. Blog would be unique written & authentic one, So it may help you in reading right information. Blog reading is helpful for you to organize things you love to do in your life. Eg. This blog snap shown in picture.
2. Stumble Upon site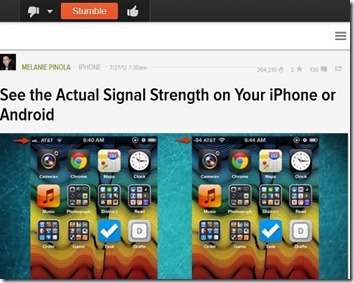 It is a different type of site over Internet. It has unique concept we can find over internet for content viewing. To simply get benefit of this site's useful browsing, Just register there for free. Just select you interest based categories which will help stumble upon to show you relevant & interesting content to you. This will offer you various posts around the internet world in a way you will love it. It shows different content types when we press Shown Stumble button on site. Enjoy viewing different content which will keep you away from boredom. At a point we can't Google again and again about things. We can do limited queries. In this way Stumble upon filters content of our interesting subject in a better way.
3. Social Networking
It will be foolish to tell you about how to use Facebook, Twitter, Flickr etc. Social networking sites. We all know importance of these social networks in our current living. We can use social networks in a more organized way to enhance our time use. We should focus on genuine & liking persons over the social networks only. If anybody over social network does send you annoying notifications, messages regularly. You should remove that person beside wasting time in doing thing you don't like to do.
4. Much more to do with Youtube Viewing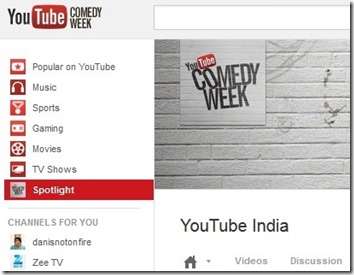 Youtube maybe your favorite place in free time to learn more things or to do more entertainment. Scientific research shows that human brain understand images & videos very quickly. So Youtube is much more easy way to learn things over internet. If you interest subject is history, Go find a Youtube video about history topics. You will see many choices there. But try to focus on authentic channels or persons only in viewing videos. Anything you want to learn in life could be learned viewing Youtube videos. Whether you want to cook recipe or be happy and healthy, You can view Youtube videos about this.
5. Subscribing to Interesting Sites of Yours

Whenever you see a site over internet which you think it is your interest based site, You should subscribe to that site. It will help you in getting more useful content update information to your e-mail id on regular basis. For this purpose you may set up a new e-mail ID specially for this purpose, If you don't want to mess up with e-mails from different sites. And it is a cool idea to see updates about your loving topics.
6. Playing Games online with Friends
There are many games available to play in online mode. You can play online games with your friends or You can play with strangers as well. Some games are very nice to play with two player like as Chess, Tennis etc. You will enjoy them more when you will share playing with other persons.
7. Video Calling & conference with your Loved one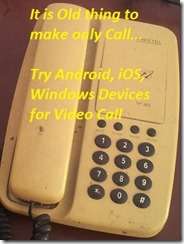 Make video call with your contacts. It will make you feel alive contact with your known persons. It is always impressive to talk face to face with anyone. In a case if you live away from your beloved one it is best thing you can do to get over missing him/her. There are many software/apps to do this task as Skype, Wechat, Whatsapp, Facebook messenger… & many more.
8. Be Active Forum Member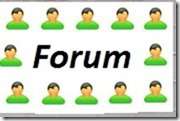 Forums is a community on internet where millions of people may view your thoughts & problem. They share their views about different topics. Forum members may argue, make good discussions & problem solving for each other. A person can learn much more from a unique forum post. For a single problem there maybe more than one solution by forum members. Because it is much wider community in case of reach. Best thing to do is join forums about interesting topics you love.
9. Read Yahoo homepage Articles
We all know Yahoo is another big giant in Internet world. Its homepage has frequent updated articles about various topics of life. There are articles about recipes, entertainment related, health, nation, news, recent crises, sports etc. It is good place for looking some new & useful content to enjoy.
10. Visit News Portals, Newspaper sites
In current time most of the news portals & newspaper  has launched their sites for recent news related posts. You can view regional, national and international media portals online to get updates about recent happenings. It has around all kind topics from all over the world. Group discussions over channel videos can also be viewed on those portals.
11. Enjoy Your hobbies over Device
Most people love to do hobbies in their free time. Latest tech devices are helpful for you to do these things for fun. You can do E-book reading. You can play online music albums launched recently.  You can play with entertainment, game & fun apps. Listening podcasts is another option for you to enjoy free time closing your eyes.
As we all are human, We have different interests & IQ levels. There maybe some more ideas in your mind to do with tech devices in recreation time. Let us know the ideas which you think will be helpful in time passing in a meaningful way.
[ssba]