The Online global payment solution Provider PayPal Announced its new Service  PayPal HereTM, Accept Card Payments Using PayPal Here – Android, iOS App . Although this service is will be available soon for you. At this time, PayPal Here is exclusive release but you can be the frist in line when it becomes publically available soon. For getting updates visit PayPal here Official Page www.paypal.com/here then click on notify and fill your details and you will be notified when it is available for you.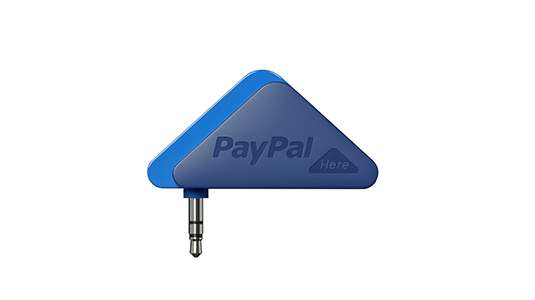 PayPal Here is the world's first global mobile payment solution that allows small businesses to accept almost any form of payment. It's designed to help those merchants make more sales and grow their business with confidence. PayPal HereTM is a mobile payment solution that provides credit or debit card accepting service using your Smartphone with a free app and thumb-sized card reader for your Business payments. It lets you simply and securely accepts multiple forms of payment wherever your business takes you. Paypal Here helps you grow your business by attracting new customers and help ensure you'll never miss a sale again.
Alternatively, the PayPal Here app can be used to scan the credit card or debit card using the smartphone's camera. Merchant can then proceed with the transaction process. In any case, the merchant requires the customer to enter the CVV passcode and only then successfully complete the transaction. Besides enabling mobile payment, the PayPal Here app will offer integration to the merchant's inventory, invoices and billing systems. PayPal Here app is available in iTunes Store for Download.
To Learn more about read PayPal's official FAQ about this.
[ssba]