Are you using windows 8 Developer preview  and you wants to add or remove start menu or home screen icons. Here are some cool steps whose will let you to Add or Remove Apps Shortcuts from Start in Windows 8 .
Removing or Unpin Apps from start Menu –
On start menu just right click on apps which you want to unpin from start menu.
After selection there will appear "Unpin from Start" and "Clear selection option",  just click on "Unpin from start" option.
Your selected Apps has been removed from Start Menu.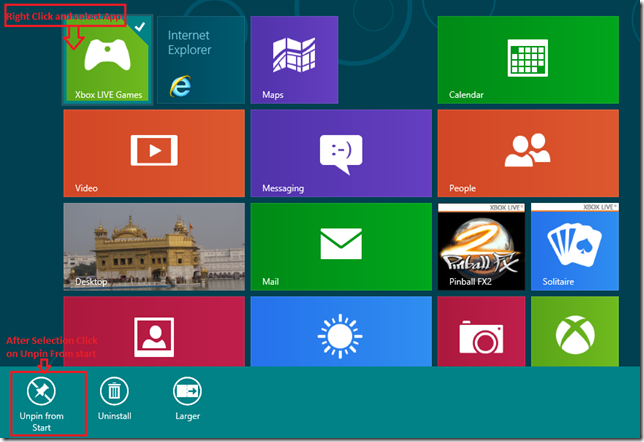 Adding or Pin Apps to Start in windows 8 –
To add Apps to start just open start interface and type your App E.g. i need to pin "Windows Live Writer" so i started typing "Windows Live Writer"
Now "Windows Live Writer" found in search results, Right click App and Click pin to start Menu. Now "windows live writer" is pinned to my start menu.
if you want to pin file then right click on file and click on pin to start.
Below is Screenshots of Adding or Pin  –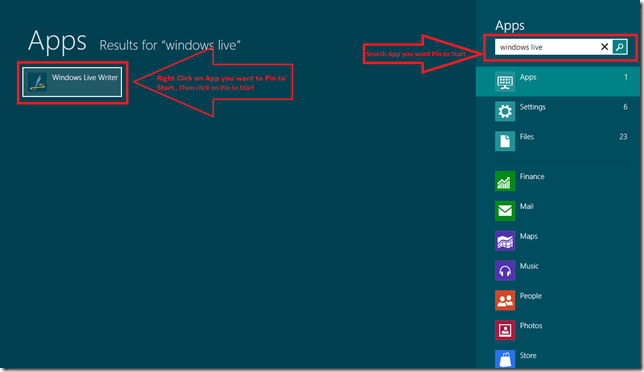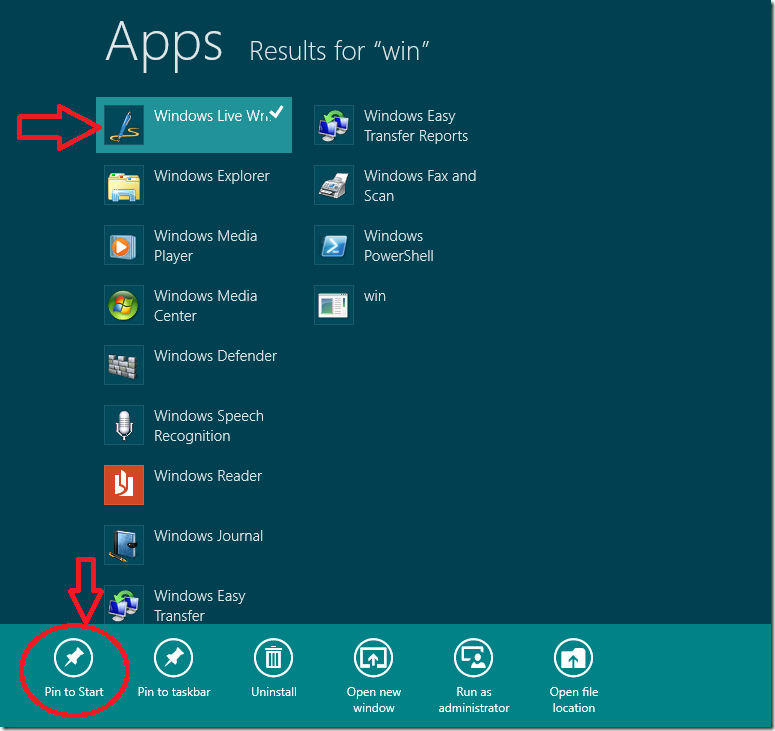 If you are facing any problem then share in comments.
[ssba]