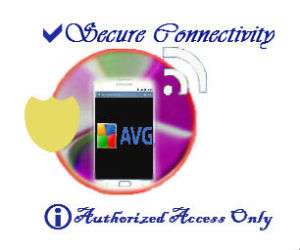 Android is most popular mobile OS which is having major support from 1st party and 3rd party app developers. This has made Android viral in past 2-3 years. Android devices also have security concern and issues which should be avoided or repaired regularly for security. We have started to use android devices for both personal and business purposes. And we want privacy in both areas so no other person can misuse our information or harm us.
Tips to follow for Security of Android Smartphone
Avoid Malware and Adware app installation
There are a lot of apps available on Google Play Store. Some apps have adware and malware coming along with their installation. So always we should focus on reviews of that particular app. For more trust we can see how many people have installed that app, developers of app are well known?, Which kind of permission that particular app is asking on your Smartphone? You should see if app is asking some hardware and resource permission which is not required to run that app.
Strong password credentials and other type security locks creation
It is one of must thing we should carefully set in our Smartphone. We should try to create passwords for phone unlocking with combination of strong password credentials. It will protect other person from assuming and hacking your passwords easily. Android Smartphone have other security lock ways also like pattern lock. It will be nice if Smartphone companies will implement biometric security locks in coming years. This kind security measure will help in getting less security breaches.
Network communication methods and allowing secure connections only
Most of Smartphone devices today getting security issues due to unsecure network connectivity via Bluetooth, WiFi, Internet etc. Any hacker will only able to hack your Smartphone whenever it can connect to your device. If you avoid that connectivity you are more safe from security breach. To avoid this try to establish secure connection following data security passwords and methods for networks. When there is no need of a network communication try to turn off that. If you don't need Bluetooth or WiFi connection for next 2 hrs. Just turn off them. It will save battery, hardware resource uses in your Smartphone and will also protect your device from possible security risks.
Security updating in apps
Internet connectivity on your Smartphone will have larger options to protect it. Sometimes app developer miss something in their apps which may cause security risk in Smartphone. To avoid this you should update those apps on regular basis for more security measure.
Installing latest available mobile OS is also important for modern security risks. It is because developers  of OS always focus on ongoing and latest security risks.
Encrypt your important Data
You have something which is important and sensitive for your personal or business needs? You should make that data encrypted on device using some tools on your Smartphone. Go to Settings > Security and then select Encrypt your device. It will start encryption of your device. It will take about 1-2 hrs. of time in encryption. After the encryption will be complete it will make your Smartphone more secure than it was previously.
Don't let your Smartphone in wrong hands
Smartphone is like personal wallet, watch etc. things which shouldn't be give to other person. It may be less known person on bus or new contacts in your life. You should be aware about making sure your device isn't in easy reach to them. And in a case you have sensitive and important data on Smartphone, You should never let it give to other unknown or less knowing person.
Resolving Security issue which is already present in Smartphone
Antivirus Software installation in Smartphone
Like we do on our PC purchase, We strongly believe that there should be antivirus installed in our PC. The same thing apply on Smartphone. Some popular Android Smartphone available free of cost are AntiVirus Security – FREE by AVG, Mobile Security & Antivirus by AVAST Software and Norton Security by NortonMobile. These are popular antivirus software developed by reputed companies in this field. AVG, AVAST and Norton is already doing well on PCs, and they are trusted one to be installed on our Smartphone.
Scanning via PC Plug in
Another method to making safe your Android Smartphone is scanning via PC plug in. When you plug in device to computer it will automatically scan your Smartphone for any kind malware, adware or viruses. For example when you plug your Android Smartphone to a PC having Windows 8 installed. It have already Windows Defender program which will scan your Smartphone for any security issue. It will fix the security issue in your Smartphone.
Formatting or Hard resetting Smartphone
If you believe something unusual within your Smartphone and there is nothing important data to lose. You can go for formatting Smartphone and hard resetting using commands. For hard resetting you will have instruction over internet forums and blogs telling about it step by step. It will make your Smartphone again reset to factory level OS settings. Sometime it is must have thing to do in your Smartphone if its not getting recover by other methods.
Wipe out if Smartphone has been stolen
What if you have lost your Smartphone having important data in it? In this situation the only option for you is to wipe out Smartphone remotely. Google Apps for Business, Education, and Government can be wiped out following Instructions here https://support.google.com/a/answer/173390?hl=en.
You can install this app for wipe out device remotely Autowipe. It is helpful app to wipe your stolen or missing Smartphone having important business or personal data.
Summary
In summary there is always two ways for maintaining everything in life. First is pre maintenance strategy and second is post maintenance strategy for repairing anything in devices. Pre maintenance is always good in comparison of post maintenance. So we should focus on security measures and tips on Smartphone before it get hacked by someone un-authentically.
Let us know below in comments what kind security issues you have found in your Smartphone. Yours welcome to suggest as well about more tips on security issues with Android Smartphone.
[ssba]