Today I have to share to do list with you about Android Smartphone use. It is a list about what you can do on your Smartphone. It is possible if you are using for a while you know some of the points very well. But if you are new to Android OS, this list will help you in doing more tasks over Smartphone.
To Do list for New Android Smartphone Users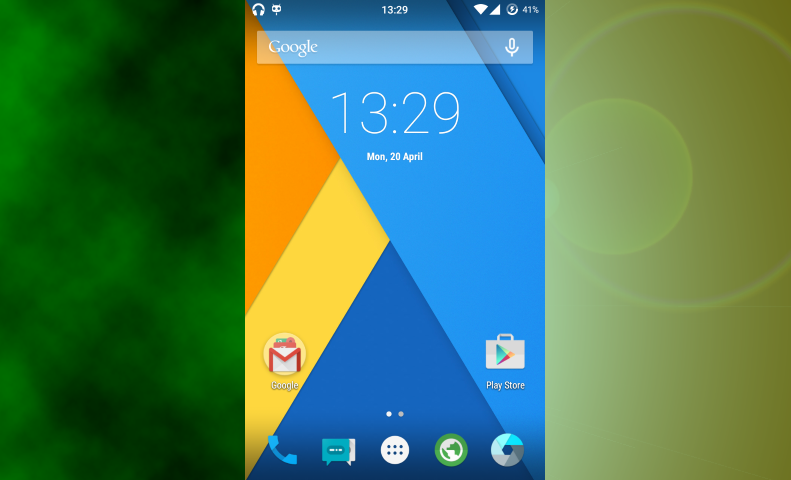 Internet Connection Sharing

Share internet connection of your Smartphone via Tethering. In case your broadband connection isn't working you can use Smartphone as internet source. Smartphone supports 4G networks which is nice speed having internet connectivity. You can share internet connection via Settings>>More>>Tethering & portable hotspot.

Running Apps

You can press & hold home button to see all running applications on an Android Smartphone. You can drag them in sides to close them to free up memory. Mostly new users forgot this fact that all programs still runs in background when we opened some other app by pressing home button on a Smartphone.

App Un-installation tip

If an App not being uninstalled by simply hold & dragging to top shown delete dustbin, you can delete it via app installation page on Google Play Store. Google play store shows update and uninstall option for any installed app on it.

You are excited about your new Android OS?

You can experience the functions hidden in buttons by quick double pressing them or holding them for a while. Try it on all buttons individually and you will find some quick ways to work on Smartphone. Slide from bottom corner to UP to see options for quick tasking. It will show options to select. You can also slide from UP side to down to see hidden options.

Avoid Scratches on Smartphone Body

– To keep your Smartphone nice looking without scratches always put your Smartphone on soft surface. You can prefer Cloth, sheet, paper etc. to avoid contact with direct surface on table or metal.

About Custom Recovery & Internet Requirement

Most of Android Smartphone comes with Custom Recovery partition on it. So you no need to keep internet connection active for recovery like it needed on Sony Xperia c3. You can off Data connection if you aren't using it. If it is not necessary for you to get instantly messages from Social networking apps or emails you can save data via this tip.

Smartphone as Flash Drive

Use your Smart phone as flash drive if you need to get some data immediately on the move. But remember it will lose all your media files etc. if you formatted it. Be aware it may be medium of virus transmission to your PC. So double check before taking data from a PC on Smartphone.

Measure Heart Beat Rate

Use your Smart phone to measure Heart beat of a person. Instant Heart Rate is an Android app to measure heart beat instantly. To measure heart rate place your finger tip on camera lens as instructed in app. It will show you bpm on screen for a while. It is good tool for measure bpm in normal conditions.

Hard Reset / Factory Reset Smartphone

You can use hard reset your Android Smartphone via hard pressing buttons when phone is switched off. For example on Galaxy Note you can use Power button + Home button + Volume Up Keys. If your Smartphone is ON you can factory reset it via visiting Settings>> System >> Backup & reset >> Factory Data reset (on Galaxy Note with CyanogenMod OS night Owl).

Google Find my Phone feature

Google has recently announced "find my Phone" feature. When you will search it will show your Smartphone location on map. If you are in office and home. And just couldn't find your Smartphone you can ring via this feature to find it. It requires internet connection with location sharing on Smartphone to use this feature.

Experience app development on physical Device

Do you have coding skills? You can preview android app development directly on your Smartphone using Android Studio interface. Yesterday I have installed Android Studio to learn some app development things. I imported a sample app in Android Studio. I was able to understand there some codes and I edited some things on it. Then I run it on application via top menu options. If you have experience C development software you will understand how to build and run application on android studio.  After clicking on "run application" it will show running developed apps on USB connected physical device.

Install app on Smartphone via PC

If you want to install an app on your Android Smartphone via PC directly, you can do it. Just connect Android Smartphone to PC using a USB cable. After that simply open Google Play Store in your browser. Find an app there to install on Smartphone. Click on app icon to lead on install page. Here you will see install option. Click on install button it will ask you to install on a popup with info about device on which it will be installed. When you select OK on it, installation process will be started on Smartphone.

Know about Android Smartphone Storage

There are two partitions on your Android Smartphone Storage. One is for all kind device data storage and another is for Recovery data. If one presses Power button first partition loads in RAM with all data on device. (In common we know it as Switch On Smartphone). If power button, volume key etc. combinations are pressed for long second partition will activate on RAM.

How to transfer an Audio track via Bluetooth on Smartphone if it is not showing options in a player?

To do so install a file explorer on your Smartphone if not installed already. Then open file manager. Search for particular song if you remember the name. And it will show that song on screen. Hold a while on song track, it will show options to send you that track via Bluetooth. I have experienced this on yesterday while my friend asked me to send a media file which he liked on my Smartphone. He tried sending that file via player. But that player wasn't having options to do so. We transferred that media file using above technique.
It is well said that even Software developer can't use the potential of software above the 80% functionalities. It depends on individual experiences how more tips, techniques, shortcuts one can find to work with a particular OS on Smartphone.
Let me know below in comments your suggestions and feedback. I will be happy to answer any query by you.
[ssba]