The iPhone is a series of most popular smartphones in all over world. It is designed by Apple Inc. It runs on iOS most advanced mobile operating system. Previous releases are iPhone (2g), iPhone (3g), iPhone 3Gs, iPhone 4 and iPhone 4S. Now Apple's latest smartphone is iPhone 5 unveiled on 12 September 2012 with many of new features and it is powered by latest iOS 6 Mobile Operating System.
Design of iPhone 5
The iPhone is 22 percent smaller, 20 percent lighter and 18 percent thinner than iPhone 4S. The iPhone 5 depth is 7.6mm and weight is 112g. The charging connector of iPhone 5 is 80% smaller than 30 pin connector comes with iPhone 4s. So charging and data connector pin changed in iPhone 5. Although you can buy separate connector for using old iPhones charging or USB. It is made by Aluminum and glass body, So it is stronger and scratch free. No micro SIM in iPhone now you need Nano SIM card, smaller than micro SIM Card. You will get stylish ear buds with iPhone 5.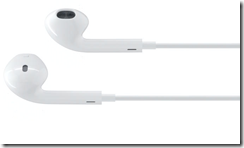 Display
The screen size of iPhone 5 is 4-inch with retina display although it is bigger but it's same width as iPhone 4s. The Retina display at 326 Pixels per inch, has a higher pixel density that eyes can't  find pixels. The resolution of iPhone 5 is 1136×640 pixel. Screen has fingerprint resistant oleophobic coating on the display. So enjoy higher resolution videos, pictures and text on iPhone 5.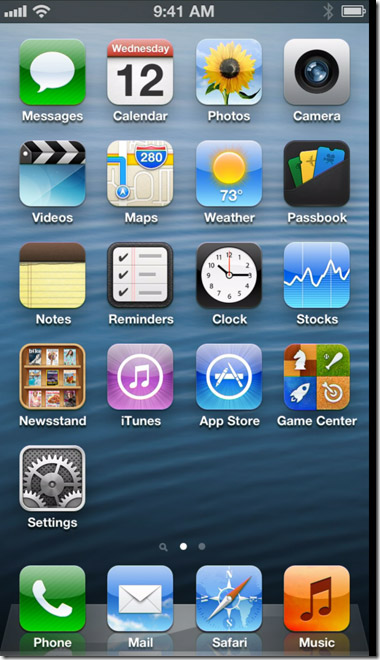 Connectivity
The iPhone 5 has Bluetooth 4.0 wireless connectivity, 802.11a/b/g/n Wi-Fi (802.11n 2.4GHz and 5GHz), 3G and LTE  (4G) connectivity. Now use your mobile phone on all networks 3G, LTE up to 100 Mbps lightening fast speed on iPhone 5. But it is sad that iPhone 5 doesn't have NFC in its latest iPhone 5.
Camera
The iPhone 5 is powered by 8-megapixel iSight  main (Rear) camera for capturing movements.  HD 1080p video recording up to 30 frames per seconds with audio. Capture and View HD videos on iPhone 5 or on your HDTV. Additional features are face detection, LED flash light and autofocus and geo tagging of photos and videos. The front (FaceTime) Camera is 1.2Mp for photos and 720p HD video recording up to 30 frames per second.
Performance of iPhone 5
The iPhone 5 is powered by new A6 chip . Everything you will do on iPhone 5 will be faster than iPhone 4s. The A6 chip will offer higher graphics performance for playing games and higher graphic apps. The iPhone 5  will give 8 hours web browsing on LTE networks, 8 hours of talktime and 10 hours of video playback battery backup. Battery backup depends on many factors like apps installed, network signals .
More features you can read iOS 6 features
Conclusion
The iPhone 5 doesn't have big surprise however it is best for you if you didn't have iPhone before or if you have iPhone 4s than iPhone 5 doesn't worth. Apple focused on many small improvements in iPhone 5, and I would like to buy only iPhone 5. Before buying you should also have a look on Samsung Galaxy S III and Samsung Galaxy Note 2.
[ssba]