Now Android is part of our daily living. We are habitual to use it for social networking with whatsapp & facebook, for taking selfies, for travel purpose uses & to use for other tasks. Android smart phones have flexible options to connect with other gadgets and devices. There are many smart android gadgets available for users. For example smart watches, smart rings, smart clothing etc are trending gadgets with support of Android.  It ranges from wearable clothing to smart home appliances and gadgets. The mass free apps from android developer community has made it possible to see a dream of high end use of devices. Here are some of gadgets which have support for or inbuilt android OS in themselves for better connectivity with Android smart phone. Some of them are listed as below-
Android Smart Watch–
Many popular brands like Sony, Samsung has launched their smart watches for users. Many people love to see their incoming calls, messages right on wrist without getting disturbance in what they were doing at that time. Before Some time users didn't liked much to have a smart watch at their wrist. But now connectivity between Smartphone and Smart watch letting them it choose for doing many tasks easily. Recently Apple i-Watch was one of the most awaited gadget of this category.
Android fridges–
Android is going to handle our cooking, preservation & other taskings at home. This kind implementation of Android on home appliances will make it possible to control things via Internet. Samsung and LG are applying Android OS to home appliances. Imagine we have to use another word in coming days like "Smart Fridge". May be it will tell us that milk is going to expire now or in coming 2 hrs. It will tell real time fridge temperature digitally on a screen.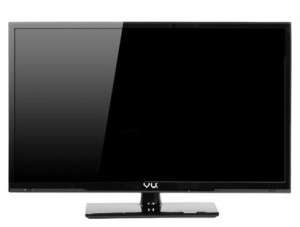 Android TV–
We may call Android TV as Smart TV as we do in case of android phones. You will love this android gadget if you are habitual of using Android devices. In current scenario there are many Android smartphone which has come in market. If you are unable to find a offline Android TV you can buy it online on popular online shopping sites. For example VU 32K160M (Android) 81 cm (32) LED TV is a nice Android TV with 2 Ghz Quad Core processor, 2 GB of ram and Android Kitkat version features. It comes with many preloaded apps to enjoy on big TV screen. It gives you option to select a Android based LED TV instead of normal LED TVs.
Android Cameras–
Top Camera brands has launched their products with Android based systems. Now a days Nikon, Samsung, etc. companies are marketing android cameras. In this list Nikon S800c, Nikon Coolpix S810c and Samsung GALAXY CAMERA 2 are some cool devices available to use this latest trending OS on cameras. In my view photographers love to have android based camera because it will make them do more tasking easily with camera.
Android Game Consoles–
Android powered Game Consoles are another tech device we can use with features of android. TCL T2, OUYA and GameStick are some popular game consoles in this list. Although some of these consoles doesn't let user connect directly to their Google Play account and it cause users double cost if they already have Android device to use an existing Google Play account.
Other Android Gadgets–
Some other Android gadgets like Optic Gadgets, Android Headphones, Android powered home automation systems etc. are another popular gadgets available to use. Nest company has introduced Thermostat which tells temperature of home. It is nice looking and cool device to have in home.
The future of android gadgets seems brighter in current scenario. There are many possibilities in coming time that we will see different kind of daily usable tech devices will come with android OS. In future may be Android based robots will entertain us. In 2000 we couldn't imagine an OS named Android will make mobile phone's usability like Computers. So it is really hard to do prediction about future. Let us know below in comments what you think about future of Android gagdets in our daily living.
[ssba]