Now you can purchase Bollywood Music and Movies on Apple iTunes Store. It has been launched a few days ago in India. The Bollywood  lovers can buy high quality music/movies from iTunes. I was thinking that what is utility of iTunes in India because no Bollywood movies/music  were available in India for purchase, Finally it is now available and i believe that now i worth having apple devices on my hands as i am Bollywood lover.
Pricing and Availability
Music: –  Both Old and latest Music on iTunes is available for purchase, Choose your favourite artist, album from iTunes store.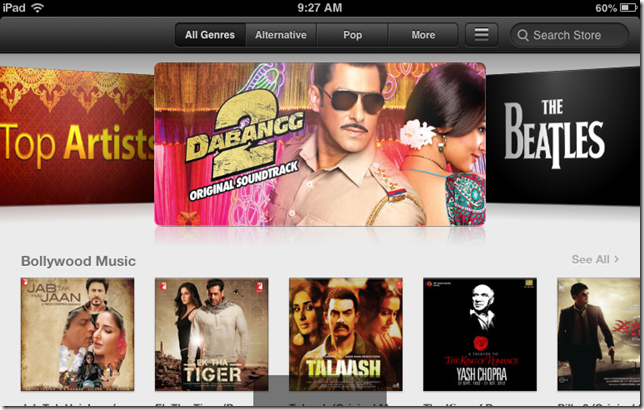 The pricing of music album is approx Rs. 96, 108 and depends on tracks as single tracks are priced Rs 12, Rs 15.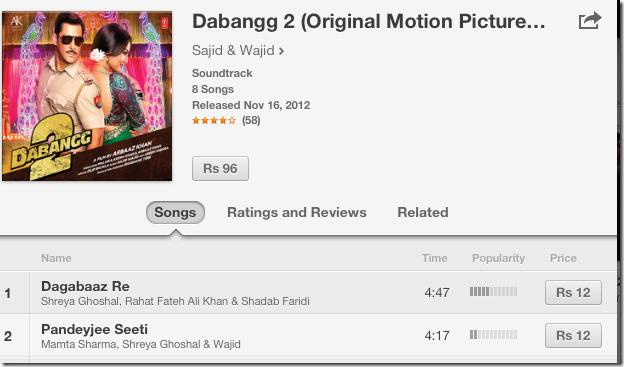 Choose single song in Rs 12-15 as shown in image above.
Movies: –  All latest and old Bollywood hits are available on iTunes Store.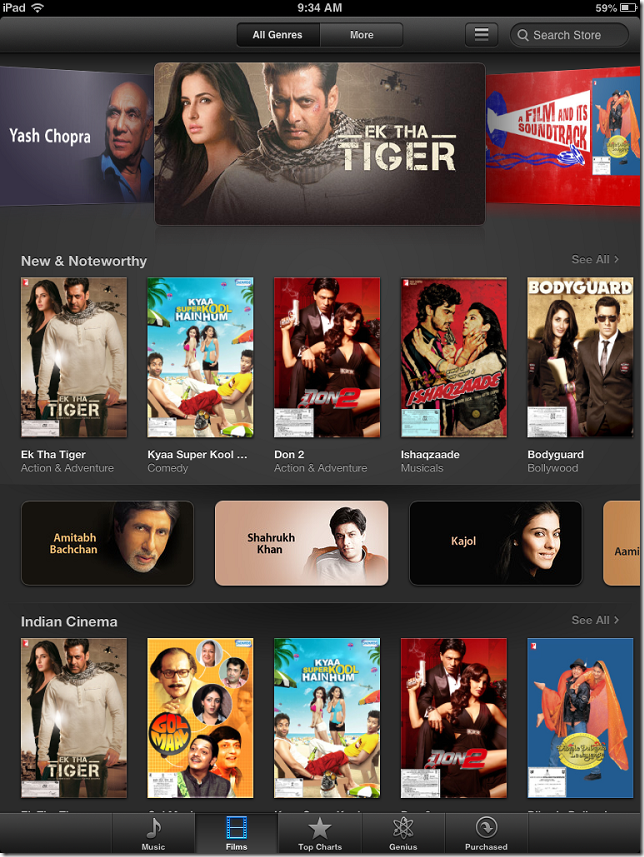 You can purchase movie or rent movie in cheap price, HD movies are priced according to movie.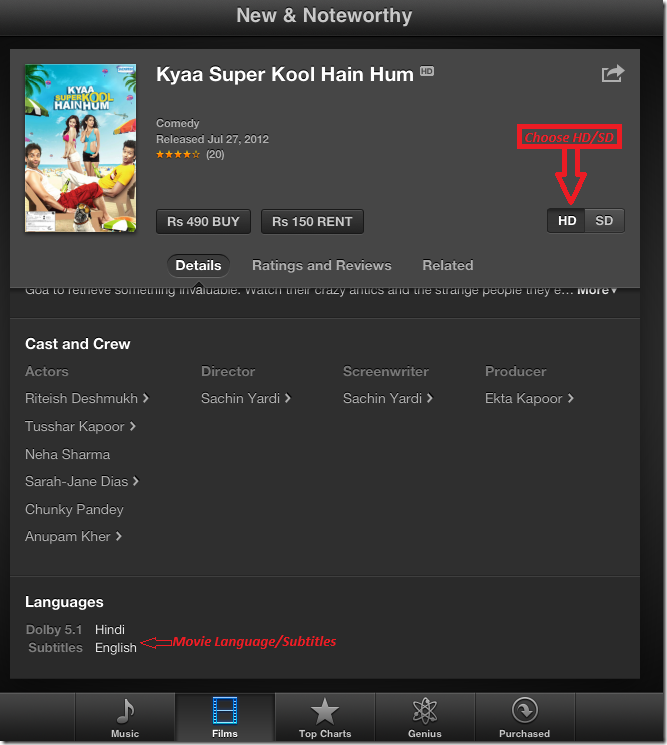 You can save money and data choosing SD instead of HD but HD graphics are best if you have apple retina display or HDTV.

Size of Movie in HD/SD on iTunes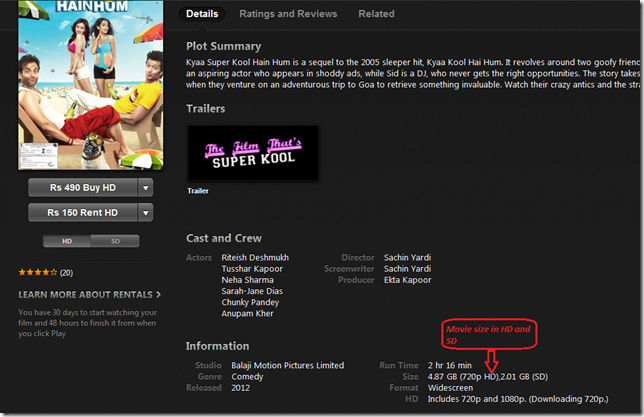 HD Movies on iTunes are 3 to 5 GB it means if you purchase a movie from iTunes it will take too much time to download on 3G and slow speed broadband. The SD format movies are half in size instead of HD movies. So beware of 3G data charges, download movies when you are on unlimited broadband or Wi-Fi.
Although Pricing set on iTunes is too high in Indian market for Middle class Because middle class will prefer to use other movie on demand services like Bigflix, Hungama.com and many others.
If you have any questions ask them in comments below.
[ssba]