Mozilla Firefox has come up with new update to enhance browsing experience. This update is sure to make your browser smart looking & easy to navigate one. Update file size is approx. 10 MB, You can do this manually via Going Help >>About Firefox. As I started updating my browser from previous version to firefox 13, It asks me about suggestions about AVG safe search. AVG safe search will not work with new firefox version, If you have installed AVG as Antivirus program in your PC. Ok click no issue to proceed for updating it.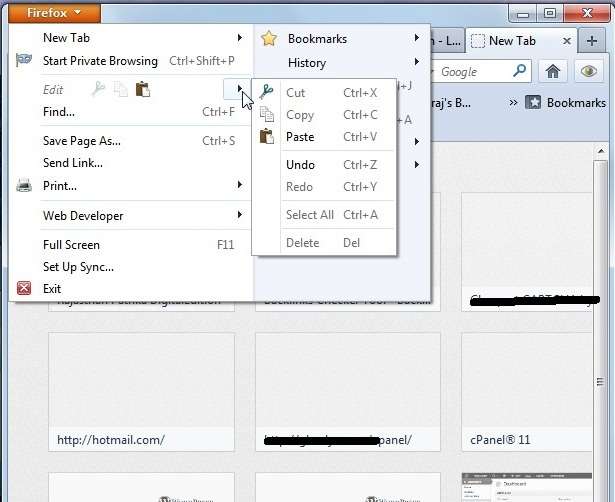 For completing update process Firefox will restart, and update will be completed. As update completes firefox 13 will come to you having a smarter look for browsing. What new features are coming with Firefox 13 :-
Clear & Smart Looking Browser:- Update in form of firefox 13 will make your browser look very clear & attractive. This sexy design will surely make you happy to browse over internet.
Speed Dial page improvement:- Pages over internet which is often visited by you, will automatically added to your speed dial page. This will make option for you to keep some of pages you want to keep offline data of pages for faster browsing. Speed dial helps in browsing sites fast.
Tabs on Demand Feature:- Tabs on demand in new feature coming with this update. In this option you can select to load specific tab when you click only on the tab. Say you have opened 3 tabs , in first Google, in Second Yahoo, in Third bing. every tab will only load when you select on tab to load.
Google's SPDY protocol support for Browsing:- Google SPDY protocol is supported via this newer version of firefox. It will make you to browse sites in searching via Google search.
Firefox has contributed for better browsing experience since the time it comes to internet world. Firefox 13 update is also in the process of doing something new. New firefox update is easy to go with some new features.
[ssba]