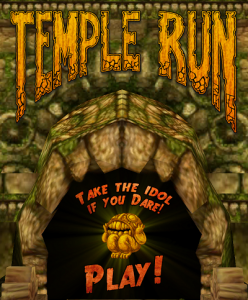 Playing games on high tech devices is very interesting thing. Most people today want to play Games to do  fun, adventure, new excitement in their routine life. Specially, when it is about latest devices like as smart phones, tablets, people are playing games like crazy. Android popularity has sky rocket in current year which bring some advanced games apps for android devices.
Android games are very popular these days. They can be played easily over android phones. The price of games are very low & even many of good games are available for free to download & use. This is making android games more attractive for the users.
Free Games for Android – Add fun to your device :-
Avatar Fight
Cestos 2 – Party time
Cut the rope
Extreme droid jump
Fruit Ninza Free
Pinball Arcade
Temple Run
Draw Something
Hanging with Friends
Scramble with friends free
Words with friends
Wordz up
Bubble Wars
Cartoon Wars : Gunner +
Zombie smash
Pool Master Pro
Hambo by Miniclip
Zombro
Cheeseman
Lunar Racer
Dark Legends
DR Rocket Free
Galaxy pool
Towers N' Trolls
iSlash
POGO Games by EA
Monster of puppets
8 bit Ninja
Amazeballs free
Avadon : The Black Fortress
Bloody Mary – Ghost
Carrier Squadron
Oven break by Com2us
Final Space Lite
Zombie Granny
Treemaker
Skyrise Rummer Zeewe
Pop Smoke Demo
Zombie Flick by Full Fat games
Death Rally Free
ICY JOE Free by Art of Bytes
Spirit of wandering
Tap Dragon Park
Dark Dash by Gameloft
Empress of the Deep 2
Boxing game
Battle Squadron ONE
SWAT Sniper – Strike
Scramblies
Papper Toss
Pinball
Online RPG Celes Arca
Mini Motor Racing
Immortal Dusk by GAMEVIL
Stadium Horn Free
ADVENA by GAMEVIL
Burn it All
IRVNA Online
Shake Spears
Football Manager Handheld 2012 by SEGA
Bomberman Vs Zombies Free
Demolition INC. THD
Big Win Hockey
Ricky Carnichael's Motocross
Pix'n Love Rush
Masteryville – Hidden crime
Blastball
Sheepdog
GA 1- An Assassin in orlandes
Simplephysics
Escape: Geisha House
Astrofish HD
Dice with buddies
Jett Tailfin Racers THD
Deer Hunter Reloaded by Glu
Basketball Shootout 3D
Bean's Quest
And more free games for android available on Google Play store. All these games are available for free to use. So start making fun in your free time with android games. If you are already lover & fan of android games then above list will help you in entertaining more. Let me know in below comments if you have something more interesting game in your personal experience. Surely it will help in making big list of android games.
[ssba]