Windows 8 app store is growing day by day bringing useful apps for users. There are various kind of useful apps available on Windows 8 app store having apps related to various tasks of our lives. In current scenario we can find a lot of free apps to do many household and Gardening tasks properly. These apps will help you in doing tasks like Gardening, personal health care at home, Latest home automation using etc. Below is some of free useful home and gardening apps for windows 8.
It is app from http://houseandhome.com/ which is providing users a lot information and guidance about  decorating home, cooking recipes etc. There are many resources available within this app to entertain with modern designs, Doing DIY Projects at home and Makeover for better living at your home. It is available free of cost in Windows 8 App Store.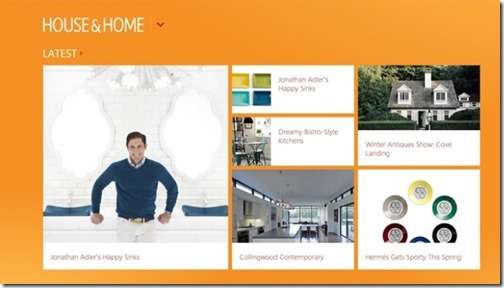 Are you using Homeseer products in your house? If not they are providing Home Automation Systems to make our home living easy and wirelessly controlled. For more information you can visit their site http://homeseer.com .InControl app will let connect your Homeseer Systems to Your Windows 8 Device wirelessly. Using this app you can automatically lock doors, lights off, Manage security devices etc. from anytime anywhere. It is good option for a person who love home automation system at their places.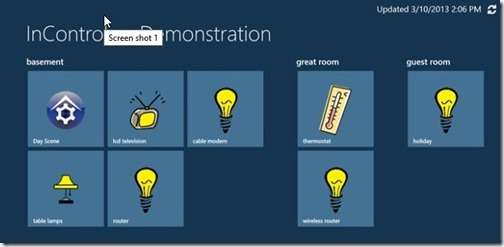 If You got Windows 8 Tablet or Computer at your home, then you can cook some delicious recipes at home adding some extra flavors. In this app you will have videos to learn about recipes for home cooking in easy way. It is great fun to have new recipes trying in free time if you love cooking. Generally home cooking is found healthy and tasty food, So it worth try to do at home.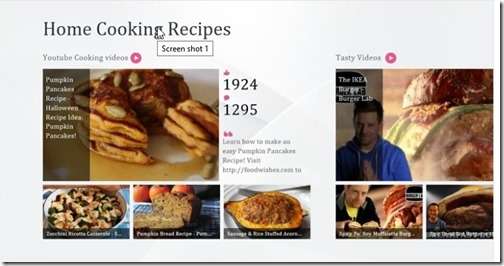 It is must have home lifestyle app available free of cost in Windows 8 Store for you. This app covers information and treatments about health and wellness in our day to day life. You can cure common illness at home using this or You can try remedies for skin care, weight loss, fitness, hair care and much more. It is good app to learn more about health and wellness ways sitting at sofas in home.
This is great app for finding resources to do some Gym workouts at home. It will help you in doing fitness exercises at home with minimal equipment. It will help you in weight loss program or weight gain program you want as per your health conditions. It is great app for regular home workout routine making even in your Living room. It is good if you haven't much time to visit Gym, It will bring workout exercises at your hand to lean and practices.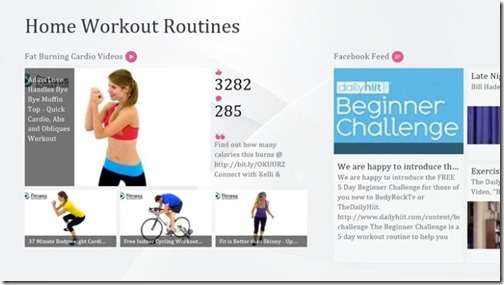 It is free app having latest gardening related videos to learn more about organic gardening at home garden. It gets weekly new videos add for latest information and to do's with your home garden. If you love home gardening concept than you will enjoy this app a lot. This app will bring nature more near to you. It is very relaxing thing in current rushing time.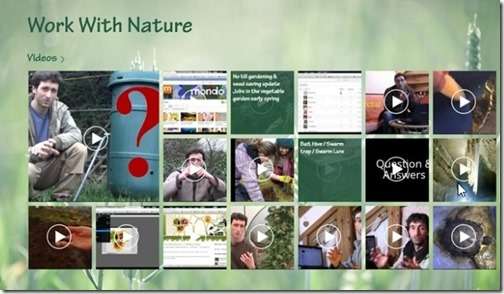 This app will help you in growing shrubs,vines,roses flowers and other plants in your home garden. It will show you about conditions, environment and procedures for growing these plants. You can access this app without internet connection as well. You will learn about what kind of environment various plants need to grow them healthy and quickly. This app will help you in making your home garden more beautiful than it was previously.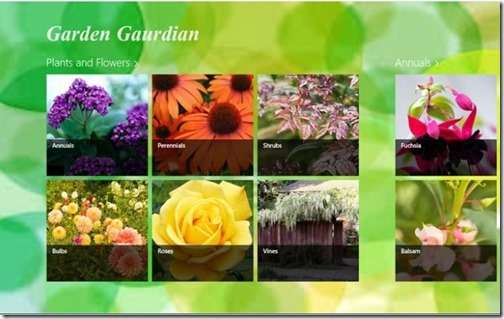 This is nice app for nature lovers who love to plant garden at their homes or they will love to do so. This app will let know users about what kind of hardware and resources they need for gardening. Plus it will help in growing specific theme based garden areas like vegetable garden, flower garden etc. Thus you will know more about how to make your gardening needs  full fill via this app.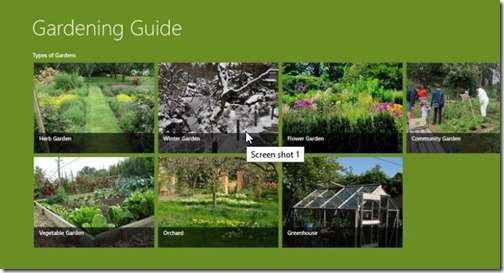 It is another kind gardening app which will provide you access to slideshows, plans, new varieties, seasonal reports of plants etc. This information is very helpful to plant your garden accordingly the reports you seen on this app. It is good app for knowing detailed information about how to maintain outdoor home gardens. Plus it will teach you about soil, pest control and landscaping via various resources available in app.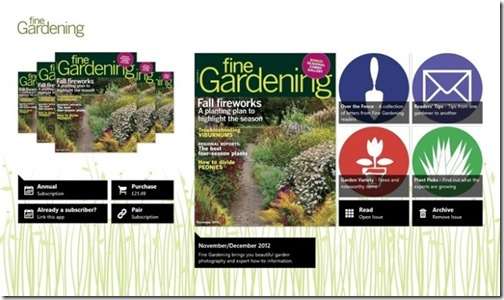 It is another free app available for doing DIY Garden projects at home. You will have access to Tweets, videos and images in this app for learning how to do yourself home gardening projects easily. There are other garden projects listed with app to see how one can plant trees and maintain them on regular basis for better look and healthy environment in home garden. It is good app for learning DIY tasks for home gardening.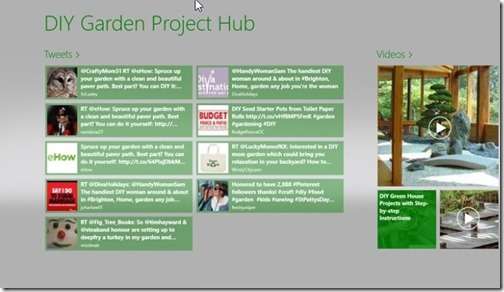 And there are many more apps available within Windows 8 App Store to maintain and learn things for home gardening purpose. Let us know below in comments if you have any query, suggestion or feedback regarding home and gardening apps available in Windows 8 Store.
[ssba]