We all know the concept of Online Data Storage backup, DiskSpace, File Sharing. We have already posted this topic. And now new concept has come which is called Cloud storage service. In such type service users have not to worry about particular device to store & transfer data. They have put all data in a cloud to access anytime via any device.
Recently Google has launched its Google Drive cloud storage service. Its in starting phase as of now. It giving message that service is not yet ready for me & asking my e-mail to notify when available.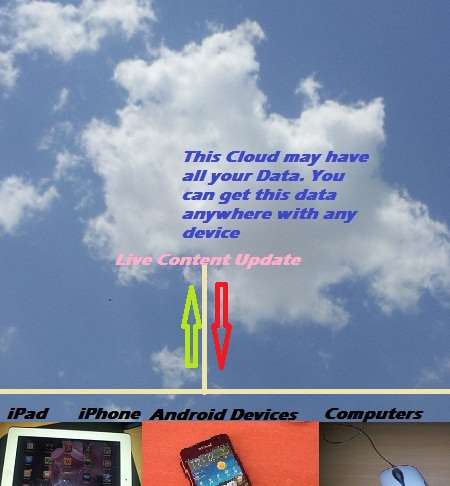 Google Drive features – Advanced Cloud Storage service ?
Overview of Google Drive features:-
Access, update, stream content anywhere:- Google Drive will provide you option to store, share, stream & update from any device. So you are not bound to be at office to update an office presentations. You can do that on walk, holiday spot.
Data safety in case of Device failure:- Sometimes when we are about to do some creative or important work on devices, and device problems cause us to lose that DATA. With Google Drive service we will never lose data with a device failure.
Storing + sharing option for users:- Google Drive service will provide you option to store your files in the storage. You can share this content with some of your friends, co-workers, employees etc.
5GB free to try service & other plans:- This service have basic plan of 5GB free to use as storage for your content. By this plan you can try the service & feel all things as per your need. If you need more storage then its available for a small monthly fee.  Your Gmail Account storage will be upgraded to high storage capacity after purchasing this service.
Supported by Android & iOS devices:- In this Gadget era any service will not to huge impact till then its not supported by latest devices. Google Drive service has support to Android & iOS devices also with Windows.
Drag files like as you do on Dropbox:- If you are quite habitual with Dropbox, then Google Drive will do similar for you. Simply drag files to store & share from your devices. It will make you easy to share & store.
OCR & Document Scanning feature:- Google Drive service is providing OCR (Optical Character Recognition) for you to scan documents via your devices. This software will read all data in that document. Although some bugs need to be fix in such case, but still it is cool feature. If We have to covert any document to text in computer it will be helpful.
Google Drive SDK for developing apps for it:- This tool is for developing third party apps for Google drive supporting to make it more cool service. Google always encourage people to do contribute their creativity, new inventions. It will surely help in bring some good apps for the service.
Apps on Chrome web Store:- Google Drive service has a few apps already on Chrome Web Store to use with Google drive services. Possibly there will be more apps in the store in coming days.
Content privacy safety assurance by Google:- Till date Google has protected users from various online risks. And user trust with Google is very strong. This is also be counted as a feature of Google Drive service.
Major file Formats supported by service:- Many programs & file formats are supported by Google Drive service. Although it is start point of this service. So have to wait to come support for all kind file formats & programs.
Very useful in outing:- Assume You are on holiday with your family. Your partner call you to do something with a presentation at your office. You can simply do it with this service. In live way you & partner will be able to handle updates, changes over presentations.
Google Drive service is need of current time. With user trust on Google & their services, it is expected that service will surely do something more meaningful helps to users. Only issue with some kind service is about privacy & security of data. What you say about this service use? Let me know in below comments.
[ssba]