Google Plus App comes preinstalled with most of Android phones, Instant upload on Android is feature of Google Plus App. The Google Plus is social networking website from Google, It lets you share photos, updates and messaging with friends or your circles. It is something like Facebook.  Google owns Android so Google made Android familier with internet services  like search, maps, Google plus, Gtalk and other services.
What is Google Plus Instant Upload
Google plus instant upload is a feature whose uploads camera photos instantly to Google plus instant upload folder. It means you can share photos instantly to your friends, It won't affect your privacy for instant uploads because it upload photos in private folder.If you want to share instant uploaded photos go to Photos>>Instant Upload>> Now select photos you want to share then tap on share.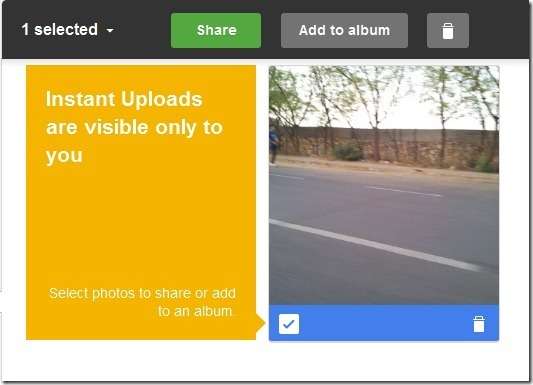 So it is really cool feature on google plus to share photos instantly online.
Enable/Disable Instant Upload on Android
Open Google Plus App on your Android phone. Now tap on touch menu>> Setting>> Now on/of  Instant Uploads on your device.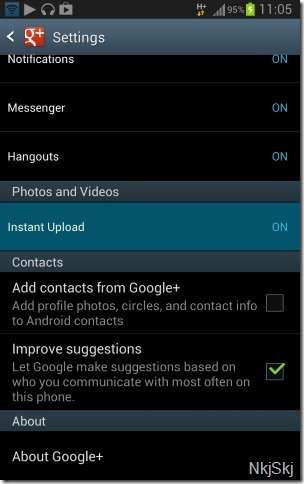 Enable Sync on your Android phone for Instant Upload. To Enable Sync got to Setting>>Accounts>> Google Account(Your current account on your device)>> Enable or disable Sync for instant upload.
Once enabled instant uploads your photos taken on your mobile will be automatically uploaded to Google plus Instant upload Album. Please keep in mind that your device is signed in Google Plus and connected to internet otherwise your photos won't upload instantly. To Avoid data charges disable this feature otherwise you will be charged.
[ssba]