Bluetooth is personal area networking service which works with various tech devices for wireless tasking. It has been a long time since Bluetooth has maintained its place in most of tech innovations as well. There are many tech devices which helping users in their day to day life with ease of Bluetooth access. As new smart technologies have emerged in market Bluetooth technology is becoming more useful with its accessories for high end devices. Bluetooth enabled devices and accessories to make Smartphone, tablets and Computers more smarter in uses. Below we have some ideas on how to use Smart Bluetooth Devices and accessories you may use as per your own need.
Bluetooth Keyboard for PC
Bluetooth Keyboard is one of smart way to make your personal computer desk free of wires. No one wants to see a lot complicated wiring at their computer desk. Some researches have shown that clean desk produce more creativity and focus in users. So using this kind accessory will help users in keeping their computer desk clean in a easy way. Secondly users will be able to use keyboard with their computer from 1-2 meter distance as well using these wireless Bluetooth Keyboards. Only you need to plugin Bluetooth dongle to USB of your CPU and start using your Bluetooth keyboard wirelessly. For example personally I am using Logitech Bluetooth Keyboard which has rechargeable battery cells to power keyboard and its battery backup is very amazing. It doesn't require recharge until months of regular uses of it. Apple wireless keyboard, Logitech, Amkette, AMAZON Listings are a Bluetooth keyboard are some good solutions for your personal computing needs.
Bluetooth Mouse for PC
Another cool accessories for your PC is Bluetooth enabled mouse. You will be able to operate your Desktop/Laptop computer from a small distance providing you more leisure at your home and office desk. You no need to stuck your desk to do some clicks on your PC. It consumes more battery than Bluetooth keyboards as per my own experience with it. You will need to recharge your Bluetooth Mouse cell batteries in a cycle of 4-5 days if you use them daily. But it shouldn't be major issue for wireless accessories lovers as it is not so troubling to recharge batteries in 4-5 days. Another option is that you may bring one more set of Cell batteries for extra battery backup.
Bluetooth Stereo and Speakers
Bluetooth Stereo is good accessory for music lovers. Plus it will avoid any kind wiring stuff for your music speakers to keep. One of most uses we have seen of Bluetooth Stereo is in cars. Whenever we are in car we can easily pair our Bluetooth Stereo with our latest Smartphone or Tablet device in easy way. And it provide more entertainment opportunity in comparison of previous ways of plugging in USB Stick, Memory Card etc. Bluetooth Speakers are good option for Speakers without any wiring stuff to put anywhere in office or home. For example You need to put Speaker right behind Your bed, then using Bluetooth Speakers you will able to do it easily. No extra stuff, No extra wiring needed, Just start streaming your favorite track when you are at bed to enjoy those speakers.
Bluetooth Headphone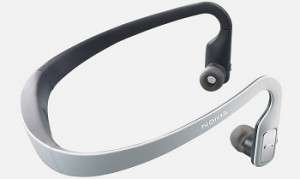 Bluetooth Headphone is good option for answering calls and listening music without any wiring from your Smartphone or Tablet to your ears. There are various kind of Bluetooth Headphones available in market with different styles and pricings. It will not only make you easy to do useful tasks but also it will help you in being stylish and modern. Till now it is one of the most popular tech wearable accessory which is loved by majority of tech persons. Bluetooth Headphone are making driving more secure by its use. Beside this in a world where people getting busy in themselves only, It is good to listen music and calls privately using this accessory. Bluetooth Headphone is very useful when your hands aren't much free in day time to pick up calls always. Nokia has some cool Bluetooth Headset designs to buy from.
Bluetooth Car Steering Wheel Hands Free Speakerphone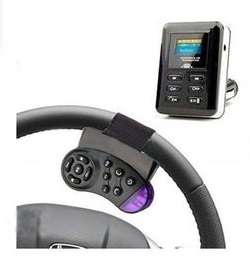 It is good accessories to install on your Car Steering for making some tasks automate for you while driving. You can see caller ID and use it handsfree for making calls. You can tune in FM radio and MP3 music playing with this accessory in a easy manner. During music listening if there will be calls, It will automatically switch to speakerphone as well. Using Line in function in this accessory you can transmit music to car Stereo also. It may differ from person to person in using such accessory on their car steering. But it is really useful for a busy person who can't miss calls during driving. It is another good solution for safer car driving experience.
Reference:- http://www.ebay.com/itm/Bluetooth-Car-Kit-FM-Transmitter-MP3-Player-Steering-Wheel-USB-SD-MMC-Handsfree-/171127782605
iPhone Slider Bluetooth Keyboard
It is good accessory for a person who looking for keyboard solution with iPhone. Or in a case you need to type a lot on your iPhone it is good accessory to buy. This is external keyboard solution having Bluetooth connectivity with your iPhone to type easily. It will have magnetic force to stick with your iPhone for making it look a like slider. This Youtube video will explain you how useful it may be.
Mini Wireless Bluetooth Keyboard for Android Tablets
Logitech Tablet Keyboard for Android is good wireless Bluetooth Keyboard for Android Tablets. It works on android 3.0 and later versions. This Bluetooth device accessory will make you able to transform your tablet uses to a PC or Laptop using. With this wireless mini Bluetooth Keyboard you will be able to type as you do on desktops. These Bluetooth Keyboards will come up with a stand for your Tablet device to keep them safe and more usable like a screen. This Youtube video will help you in setting up a Bluetooth Keyboard for Android Tablets.
Bluetooth Game controller for Smartphones
Are you addict of playing games on Xbox One or Sony Play stations? You want to bring such experience on your Smartphone or Tablet as well? If yes these Bluetooth Game controller is surely going to help you in it. Using this accessory you will start controlling and enjoying your favorite games on Smartphone or Tablets without scratching and hard pressing on your Smart devices Screen. You will have experience of game playing like as you do on Game Consoles. It is another smart way to utilize your Smartphone capabilities.
Bluetooth Smart Watches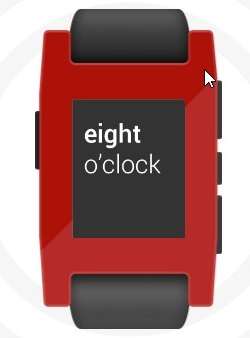 Pebble company is already selling Smart watches. It has support by many developers to make apps for communicating and tasking between Smartphone to Pebble Smart Watch device. With this watch you will able to see instant notifications and battery life etc. things about Smartphone on your wrist. It has good communication pattern with apps in your Smartphone to let you manage many things in this Smart Watch. Apple's iWatch is much awaited gadget in market so far. Samsung is also planning to launch Smart watches in coming years.
LiveViewTM  SmartWatch by Sony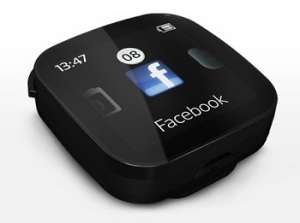 It is a wearable wireless micro display using Bluetooth by Sony Company. It will work much more like a remote control for your Smartphone. It will let you control things with apps on your Smartphone. You don't like current playing music track? simply tap on wrist watch to play next music track, pause and play. It will show up  text message, facebook update onscreen.
Bluetooth Smart Devices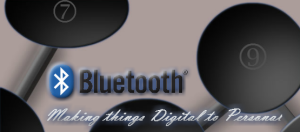 Apple Announcement for Bluetooth Smart Ready for making future Smart device enabled with Bluetooth technology. It will bring much more features than we can imagine as of now. Samsung has also made Announcement for Bluetooth® Smart Ready devices in coming years. Android has also opened its door for Bluetooth Smart and Bluetooth Smart Ready devices to be developed. We have come so far with Bluetooth Technology in Smart devices and Accessories as of now. And We can expect this journey will continue in coming time as well. There are huge possibilities with Bluetooth technology uses in coming years.
Let us know below in comments if you have any query, suggestion, feedback or idea about Smart Bluetooth devices and accessories.
[ssba]