You always wish to play any video format in your iPad/iPhone. Here we will teach How to Watch Any Format Videos in iPad, iPhone no matter its format.
Below is format you can Play using this tutorial:-
XVID/DIVX AVI, WMV, RMVB, ASF, H264,MKV,FLV most of all movie file formats. No need to convert video files to MPEG-4 (mp4) video format. Directly copy Movie/Video to iPad using itunes.
First of all download TopPlayer HD from itunes to your iPad/iPhone from here:-
http://itunes.apple.com/us/app/topplayer/id482830351?mt=8
After installing TopPlayer HD to your iPad/iPhone, you need to transfer videos to iPad/iPhone So connect iPad/iPhone to PC using iTunes.
Click on iPad/iPhone device in itunes then choose App as shown below in image-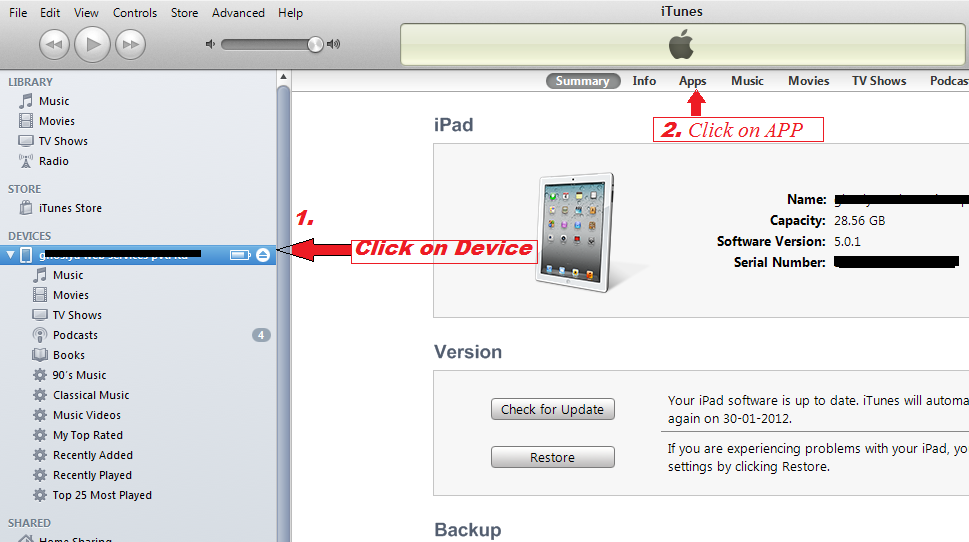 After this in File sharing choose TopPlayer HD as shown in screen shot below:-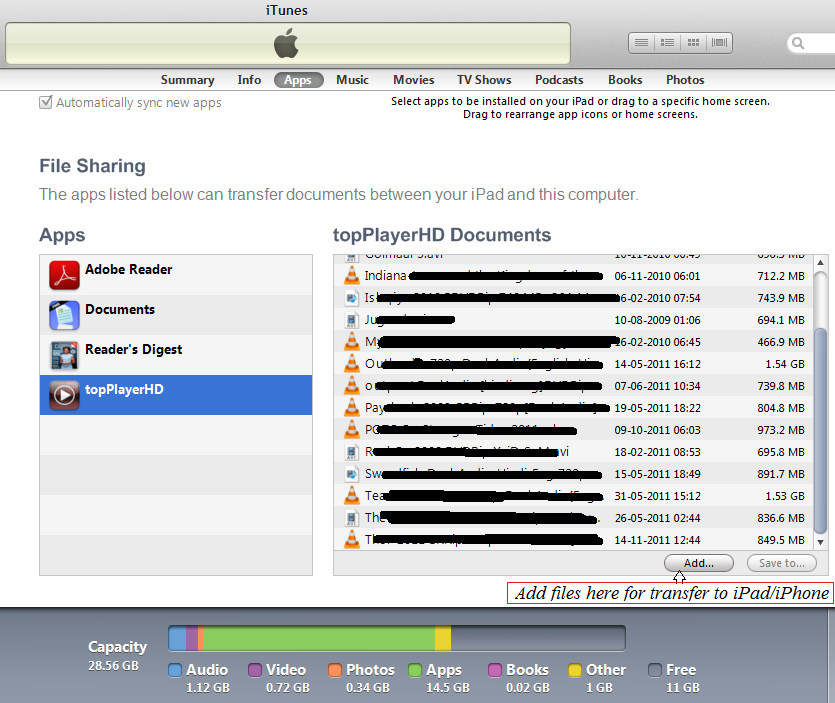 After transferring videos to iPad/iPhone open TopPlayer HD and click on video icon your transferred videos are there now play any video format videos on your device.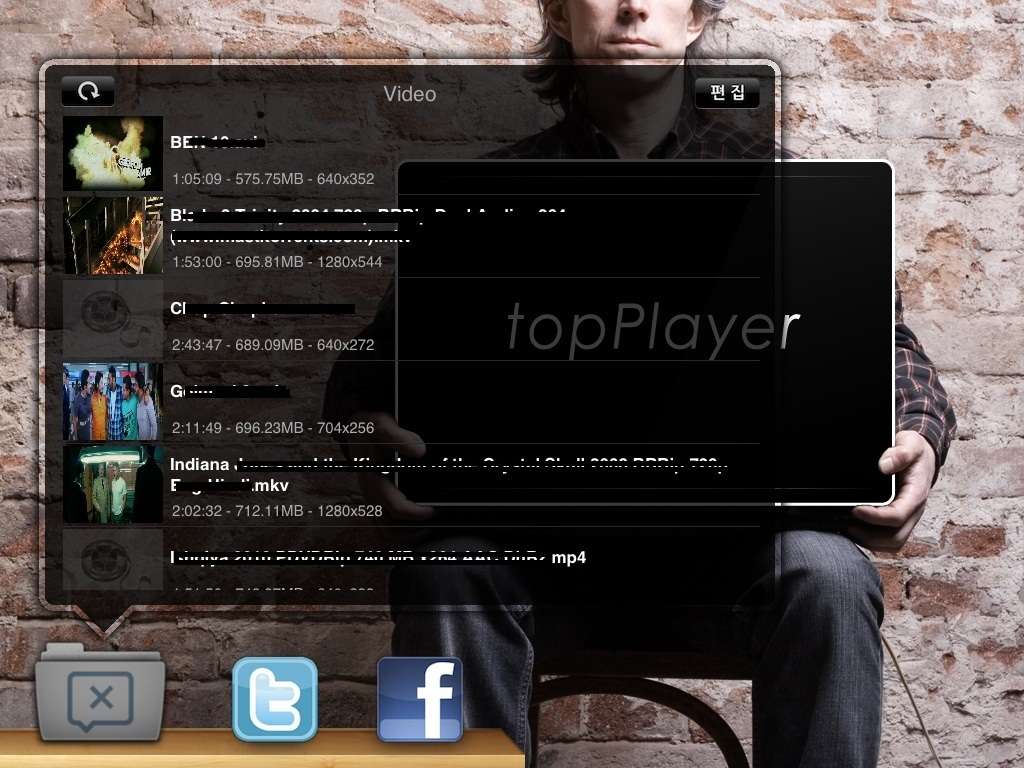 you can ask your question below in Comments…………
[ssba]