PDF is a best way to organize documents in a better way. Sometime we require to convert our document files to a PDF file. PDF reader will not help you in doing so. Adobe has paid plan to create pdf files on their site. If you need to do it more often then you can purchase that plan. There is a free option for creating PDF files in easy way. Doing some clicks at your desktop. Here we will talk about How to write PDF file in a smart way .
Download PDF creator from Cnet download site. Install PDF creator software in your PC. It will install two software in your computer. One is PDF creator and second is PDFArchitect to simply create PDF files. After installation you will see software running like this as below:-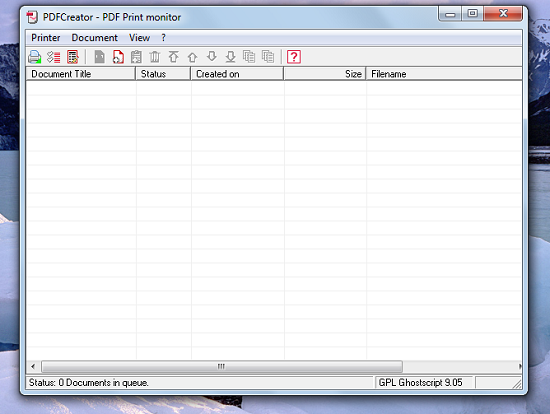 To convert a file from document file to PDF file, Click add file from document menu. After browsing & selecting file which you want to convert as PDF, It will ask descriptions about the PDF file author, & other details. See in below screen what details it will require:-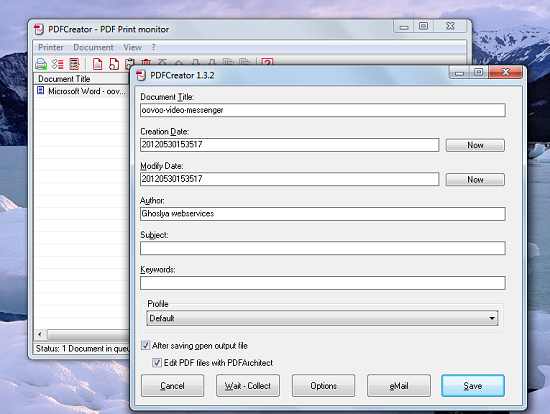 After filling all details simply click on save. It will convert your file in a PDF file & will ask you to store in computer. Select a location where you want to save it. After saving it in your desired location at computer it will open in PDFArchitect software. This software will let you help in arranging PDF created pages etc. See in below picture:-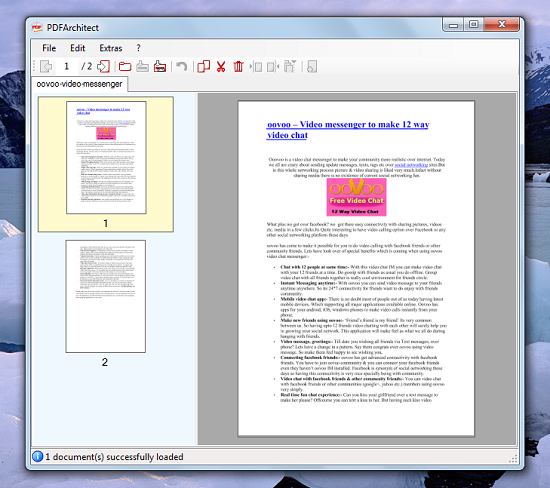 It is very simple & easy to use software for creating PDF files out of your document files. It is free to use software for creating pdf files. Let me know in below comments your experience about this software.
[ssba]