'Health is Wealth' and we all heard it a lot of times. It is a must to do in every person life style who willing to be fit and healthy.  Various transportation options made us less physical active in travelling to places.  I must say modern lifestyle given us gift of sitting on a chair to do all stuff. It includes work at office, travelling to other place and entertaining at home.
Low physical activity leads us to dangerous health issues. It makes us unhealthy both mentally and physically. To avoid such condition technology has come up with smart solutions of our day to day monitoring of physical activities. MI fitness band is one of such solution.
MI has its two wonderful products in my view. One is battery Powerbank with economic pricing for charging Smartphones and Tablets anytime anywhere. My second best choice product is MI fitness bands from this company.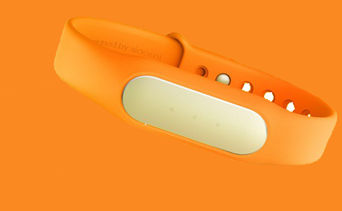 Features of MI Fitness Band to be fit and healthy
Calorie counter & Physical Activity Monitoring
It counts your steps, calorie burnt & total distance traveled to show you physical activity of yours. In a fast moving lifestyle we often forgot all the stuff about how physically active we are. But this smart fitness band will handle all stuff for it. We only need to look at it to know physical activity for the day at specific point of time in a day.
Sleeping monitoring & Soft Alarm to wake up
It Lights out at sleep time. After some time it starts analyzing sleep quality. It is especially helpful to know how your sleeping pattern is. We can't examine our sleeping pattern but we can do via MI fitness band.
It has Gentle vibration alarm for morning. It will bring you out of deep sleep via gentle vibration shocks on your wrist. So when the alarm will rang at your bedside, you will easily wake up without feeling tired or uneasy feeling.
Analyze Health conditions and habits with App
It syncs to with app to analyze your health conditions and habits. Anyone who have iPhone 4S and above models or Android 4.4 and above version Smartphones can use this fitness band to track & monitor activities on Smartphone via its app.
Long Battery Life
It has 30 day battery life after one full recharge of battery. Its long battery life gives you seamless using of it without caring of battery charging so often.
Suitable for Outdoor & for different weather conditions
This Fitness band has been Certified IP67 water-resistant one. So if there is rainy weather condition or you swimming it will work without any issue.
This device is heat tested up to 70 degree centigrade temperature. And for cold environments it has been cold tested up to -20 degree centigrade temperature. It shows that this device will work in heating & cooling temperatures at most of places on earth at most time.
This fitness band has been drop tested from 1.2 meter height. This band is corrosion tested to make it scratch free on it. This fitness band has coming in more than 5 colours for users to choose.
Its features adjoining with your Smartphone
You can light up this fitness band via App when it is in Bluetooth range. It is useful if you want to find the fitness band in dark room without any issue. It does Smartphone unlocking via MI Band. It nudges you to let know about incoming call.
Hardware Specifications
MI BAND is made of Aluminum alloy core and hypoallergenic silicone.It has Military-grade exercise sensor by ADI Company. Premium-quality Bluetooth chip by Dialog Company. It has Ultra-thin 8mm battery which has good capacity for backup. Currently it is coming very economic with Price 999 INR only.
Let me know below in comments about MI fitness band uses, your experiences with it or any query you have about it.
[ssba]