First of all I will explain a little about DLNA sharing. Its a method for sharing media, data on DLNA capable devices like as TV, Computers, Laptops, Camera, Printers, Scanners, Blue ray players etc. Below is a simple Diagram to explain this in a easy way:-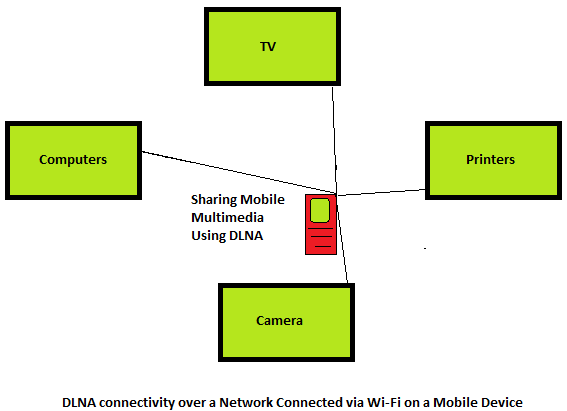 DLNA is feature which made sony devices more advance as of today. Now nokia is applying it to their latest phones. Andriod is already supporting this network sharing type.
Nokia Launch Nokia Play to for DLNA media Sharing
Now don't look people sharing DLNA media on their andriod phones. You can also do this if you have Nokia Lumia phones model. Just visit the site & download applications from here.
Highlighted points about Nokia Play to App:-
DLNA sharing on capable devices using WiFi of devices.
Stream pictures, videos & other media using this app over network.
Nokia's planning to provide users fun sharing experience in a better way.
Will be available for more Nokia devices in future.
Possibly music streaming option will be available soon on Nokia Play To app.
Its currently in a form of test app right now. Nokia want to get review about this device before they make it available on marketplace. And its good to see results before any new things implement for device. Lets see how it works in coming days.
[ssba]