Sony is well known brand for most of us. We use a lot of products made by them like TV, Home Theatre, Music Systems, Electronic items etc. There is no doubt it has produced good mobile devices for users in past history. Following the recent trend they have come up with Smartphone devices. Sony Xperia series is one of the coolest Smartphone series by them.
Sony Xperia C3 is nice Smartphone in mid-range pricing segment of Android Smartphones. Sony Xperia C3 is nice device in look and features. If you recently got one. We have some cool suggestions for you about it. These suggestions will help you in using your Sony Xperia Smartphone to fullest without any problem.
Precaution Tips and Facts About Sony Xperia C3 Smartphone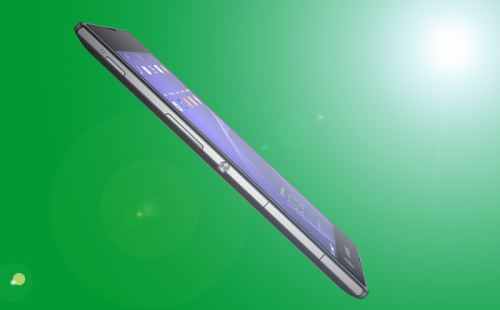 Is battery Heating? If you feel it is having battery heating problem, you can check it. Dial *#*#4636#*#* code on your Android Smartphone. It will pop up options list for you. There you need to choose Battery information out of the list. Now here it will show battery condition, temperature and all info. If it shows battery in  good condition then it is having no issue. If battery status is showing to unknown,  It indicates battery need replacement. If it is in warranty period get replaced it via manufacturer.
Custom Recovery Mode Availability checking and installing – Sony Xperia C3 doesn't come with a pre-installed custom recovery mode in it. So it is not able to run custom ROMs. It iss hard to run recovery mode on it. So when you buy a device you can install a custom recovery mode on it using steps described here in XDA-developers community. http://forum.xda-developers.com/showthread.php?t=2696987 . It will be better if you have some technical knowledge in doing it.
How to Hard reset Factory reset Xperia Smartphone– First option is to go under settings and Factory reset your Smartphone. Second option to hard reset is Switch Off the phone. Then hold down Volume Up + Home + Power buttons for a while. It will show options for hard resetting device.
Cautions about Pattern lock – What if you have forgotten pattern lock? You can recover it using your play store login ID. If you have forgotten Google Play store ID login info, You need to visit nearby service center in that case.
Battery Removal Process in Sony Xperia C3– In Sony Xperia device there is no option for physically removing battery. But don't Worry there is physical button (small hole shaped) to press to do this task. It is located nearby SIM card slot. For this hold a paper pencil and press button to do battery removal and connecting. There is hard reset button for battery disconnection. One can reset it via pencil or small pin pressing for 5-10 seconds.
Helpful Tips in Device Recovery– You should keep Internet connectivity on Sony Xperia C3. If there is no Internet Connection available on Smartphone (disabled WiFi and Cellular data services) it will stuck in recovery for pattern lock via Google Play Store login. It requires Internet for that.
Risks in Rooting a Sony Xperia C3– Don't Root If your Xperia device is still under warranty period. Its Warranty may be avoided if you reinstalled OS yourself. (or you install another custom OS like cyanogenMod.)
Recovery Is hard on Sony Xperia c3 (My experience with device).
I have tried physical key reset for Smartphone – It didn't worked because it doesn't come up with recovery tools.  To avoid this one should always have installed Custom recovery mode on their Smartphone.
There is Mac to Sony Xperia Bridge tool which have repairing option for your Smartphone. (although it didn't work in my case. I will suggest to try once may be it work for your Smartphone)
Due to nature of technical problems sometime it get solved for one. But for another device it doesn't work. In my 2-3 hrs. hard research and testing on smartphone I came to this decision that it will not be repaired by me. So there is no option left beside visiting service center of Sony.
Let me know feedback and suggestions about any experience you have with Sony Xperia Smartphone. I will be happy to assist you in any kind issue related to it.
[ssba]