If you want to access any computer remotely on your iPad or iPhone then team viewer is best option for you. It let you access your windows, mac computer on your iPad/iPhone and other mobile devices like Android Phones or Tablets.
Usage of Remote Access Computer on iPad, iPhone Using Team Viewer –
Support your clients and colleagues spontaneously.
Access your office desktop with all of its documents and installed applications.
Remotely administer unattended computers (e.g. servers).
Free for non-commercial use: support family and friends or have remote access to your own computer.
First you need to install Team Viewer on both Computer and iPad or iPhone. Get Team Viewer for computer from here- http://www.teamviewer.com/hi/download/index.aspx
For your iPad/ iPhone visit Team Viewer for iPad, iPhone or Download from App Store.
After installing on both computer and iPad, iPhone. Open team Viewer on your Computer. After opening Team Viewer on your computer, it will get Your ID and Password automatically as shown Below in image.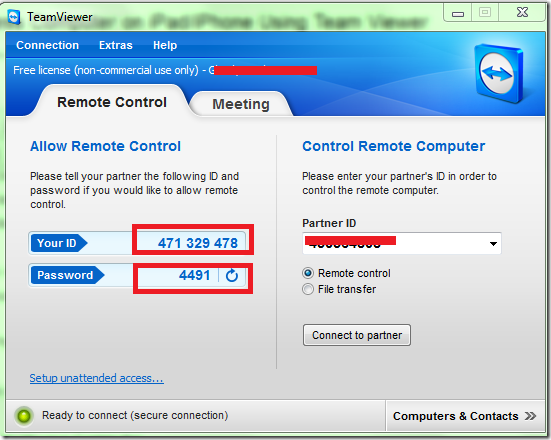 Now open Team Viewer on your iPad and enter Computers ID and password. Now your computers screen is visible on your iPad, So it is easy to control your computer remotely when you need. Below is Screenshot of remote access computer on iPad –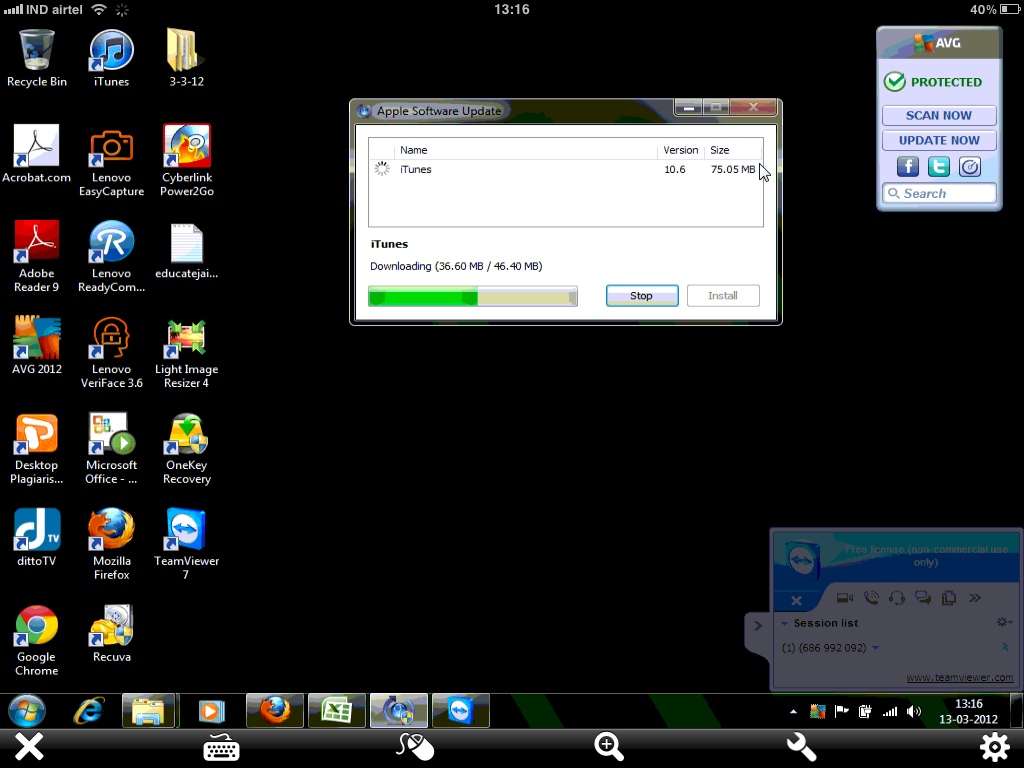 Drag your finger for moving cursor, single tap on your ipad screen for click on item on computer. If you want to use right click then tap on mouse icon on your ipad. To use keyboard click on keyboard icon on ipad. If you are not getting good resolution on your ipad then tap on setting icon then setting menu will be opened, choose screen resolution and select ipad screen resolution. So enjoy your desktop access on your ipad.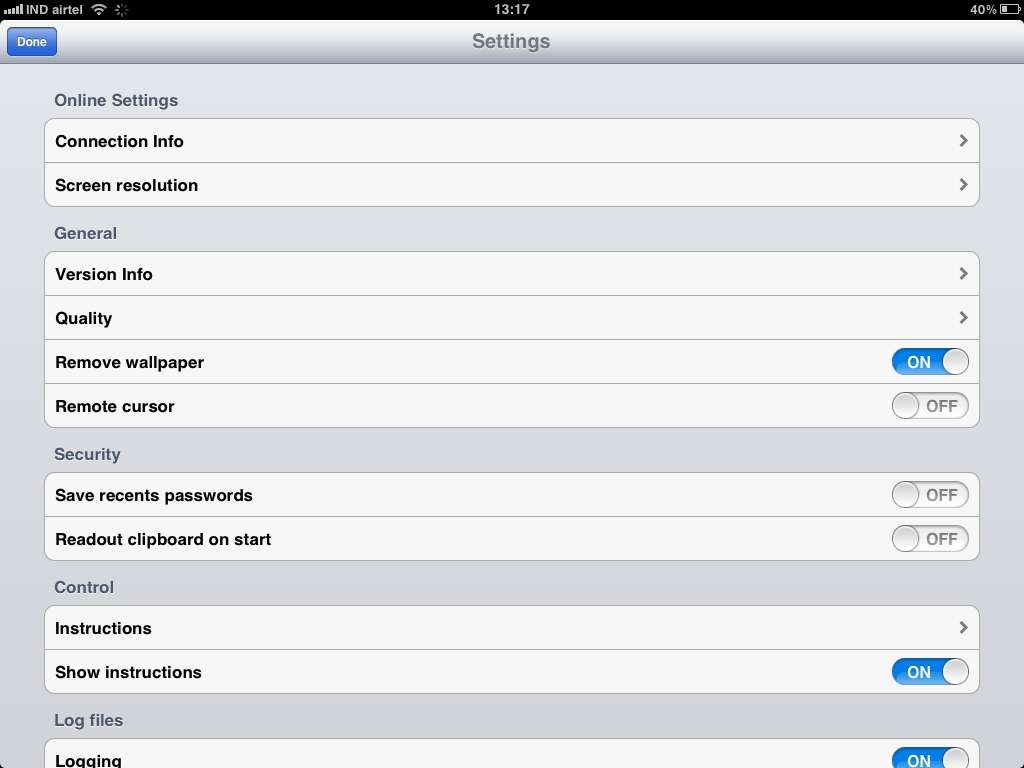 Team Viewer is free for personal usage, For commercial usage you need to buy Team Viewer.
[ssba]