Nowadays Android phones and Tablets is part of internet addicted peoples life. The new Android devices comes with powerful processing speed, ram and storage. Hence, Android devices can be used in replacement of computers in most of works.
Ways to resize image on Android devices?
There are plenty of android apps for reducing size of an image on your favourite android Tablet or Mobile. These apps are available free on Play Store and many manufactures like Samsung provide photo editor apps from Samsung apps store.
Below are the best apps for resizing image –
Reduce Photo Size
Photo Editor (only for Samsung )
Pixlr Express
Using "Reduce Photo Size" for Resize Images
Download "Reduce Photo Size" from Google Play Store. Now open app interface, Select Image or Take a photo from camera. Now app will be showing image size and resolution on photo (tap on image for options), Tap on Reduce and select desired resolution for your image you want to resize. Now tap on android option button>>> Save as >>> now enter file name and save. Now view resized image in "save as album" in gallery.
Using Pixlr Express to Resize Images
Download Pixlr Express from Google Play Store, After installing open Pixlr Express. Now tap on setting in application and select "Default save size", select small, medium or large according to your needs. Now select image from gallery and tap on save, your image will be saved in pixlr express album in gallery with reduced size. Although it don't let you select your desired size but it may be useful if you want to share image without reducing its quality.
Using Photo Editor (Samsung Only)
Most of Samsung phones comes with preinstalled photo editor app. To resize using Photo Editor go to gallery then open image you want to resize (reduce size). Now press option button, Menu will popup like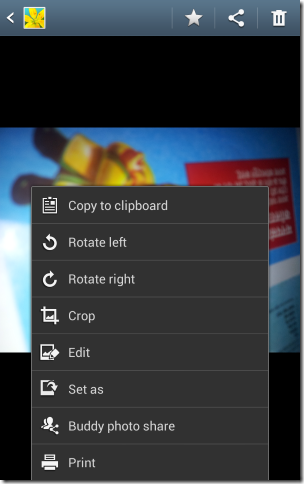 Tap on Edit, if your device have photo editor then image will be open in photo editor otherwise you will be asked about download photo editor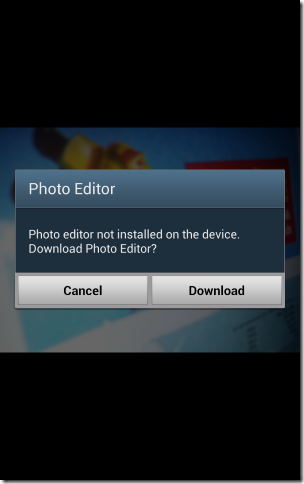 Download "Photo Editor" from Samsung apps store.  Open app and select image> tap on transform > now tap on resize, now select resolution you want for resizing image and click on save.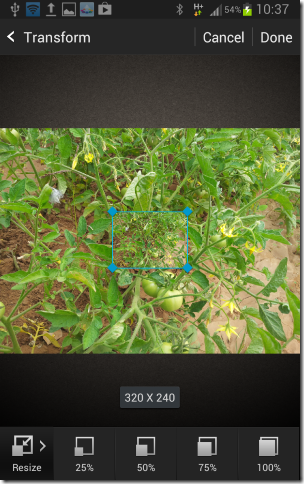 Now you can find photo in "photo editor" album in gallery.
So above are the various ways to reduce image size on android devices. If you have any question then ask them in comments.
[ssba]