OnePlus one phones have taken the market by storm, with their amazing features and decent price users all around the country have been flocking around shops to get their hands on these spectacular phones. Rumors have been circulating that the Chinese manufacturing company is planning to launch a new phone called One plus Two Smartphone.
One plus Two Smartphone Features would continue the legacy of previous phones in terms of quality and power but with new twists and updates that would enable the users to remain in sync with the latest technology and advancements in smartphone industry. Last year the company surprised users with their very attractive smartphone deal, where they offered 3GB of internal RAM and Snapdragon chipset at a mere $300 USD. One plus Two Smartphone is going to retain some of the features of previous models while adding a 5.5 Inch HD display along with 13MP of Camera.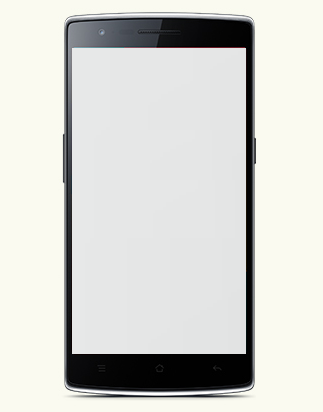 Manufacturers like One+, Micromax and Lava mobiles have all caused a stir in the smartphone markets, where they are providing phones at much cheaper rate with more or less the same features and quality as LG, Samsung and Apple. This phenomenon has caused the users to direct their attention to these range of quality but budgeted smartphones. In an increasingly competent market, different smartphone manufacturers have been driving their prices low in order to attract more customers under their banner, this trend is expected to continue for a while due to market saturation and intense competition.
One plus Two Smartphone release date has not been confirmd yet by the manufacturer, but the rumors suggest that the phone may become available to general public by July 2015. It is yet to be seen whether the new phone would be able to attract the attention of users in the midst of the intense competition. Several smartphone manufacturers have announced the launch of their new flagship phones to make their offer more lucrative than the competition.
Pricing has proven to be a critical factor for the smartphone manufacturing companies who have been vying for the attention of the potential customers in the market. Keeping this fact in mind One plus Two is expected to price their upcoming phone around $322 to $350. There are several phones currently available in the market, but none of them feature a finger scanner that would be installed in One plus Two phone. That alone could be attractive enough for some customers to give this new entrant in the market a go.
The consumers are also influenced by the reputation of a smartphone manufacturer. One plus phones have created a good reputation for their brand in their market with their advertisement campaign and one after another solid devices that have been gobbled up customers. A smart design combined with value adding features such as faster processing capabilities and strong internal storage would be a very attractive features to attract the attention of consumers. One Plus Two's 810 Snapdragon processor is a tried and tested contender that would be able to alleviate its performance. Only time will tell how the new phone of One+ would perform in the market.
[ssba]