Samsung ATIV is brand name from Samsung for its Windows 8 based smartphone, Tablet and Smart PC's.  The ATIV S is a Smartphone which is powered by Windows 8 RT.  As you know Microsoft previously announced that he will develop windows for ARM processors (Windows RT),  Samsung ATIV S is Windows 8 RT version powered Smartphone. Although I am not sure what would be response to these windows 8 mobile devices, but I hope Windows 8 RT device will rock and will compete with its biggest competitors Android and iOS (If it works faster as Android and iOS devices, Price also matters).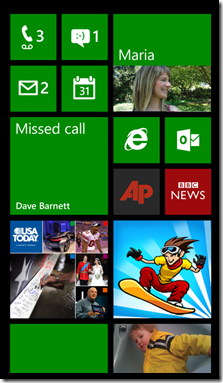 Windows 8 RT and Windows 8
Samsung ATIV S is SmartPhone for making calls, browsing internet, opening editing office documents (Microsoft office 2013 RT version). You can install apps on your windows phone from Microsoft Store. Your current Windows software will not work on Windows RT devices. Only apps written using Windows Runtime (Metro style apps) can be installed on Windows ATIV S. Developers will not be able to create applications to run on Windows RT using the Win32 APIs. Windows RT doesn't have windows media player as on windows on desktop, but you can play videos, music on Samsung ATIV S.
Samsung ATIV S Features
Samsung ATIV S is a new Smartphone for making calls, work and entertainment powered by Windows 8 RT. Now you work on your ATIV S Windows RT phone using cloud storage, Store your office files on cloud storage and access them anytime anywhere without worries of backup sources. Just view, edit and save online anytime anywhere on Samsung ATIV S. Video chat in HD, Share files using NFC with other devices.  The beautiful minimal and simple design with Metallic CMF w/ hairline finish and 8.7mm thickness .
ATIV S have HD Super AMOLED display for stunning clear and HD viewing experience on mobile phone like Samsung Galaxy S III and Galaxy Note II, ATIV S is powered by 1.5GHz Dual core processor, 1GB of RAM, 16/32 Gb Internal memory (64 GB micro SD Card) and Standard battery, Li-ion 2300mAH battery and 8Megapixel rear camera and 1.9Megapixel front camera for making video calls. It contains all features whose are available in Samsung Galaxy S III.
Now experience Windows 8 RT on ATIV S.
You can ask questions in comments below.
[ssba]