Samsung has unveiled latest software update Android ICS 4.0 for its most popular smartphone Galaxy Note. The Android 4.0.3 (Ice Cream Sandwich) update is available in almost all countries. If you want to update your Galaxy Note with latest Android ICS 4 then Go to Setting>About Phone>Software Update, Now tap on check for updates. Now it will check for updates and you will got notification for new software update follow the instructions on your phone for update.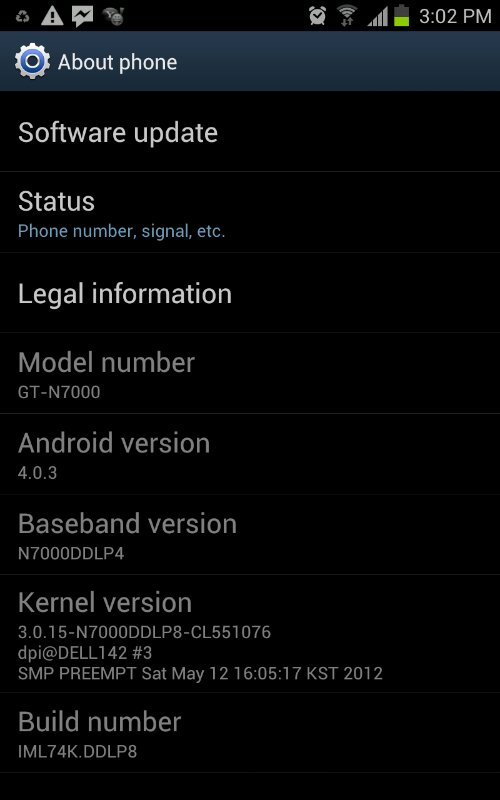 Getting "No Update Available"

If you didn't find any updates on your Galaxy Note then connect your Galaxy Note via USB to your computer and check for updates in Samsung Kies software on your Computer. Using Kies software you will be able to update it. If you Still didn't get update then your country is awaiting for Android ICS 4 update. You need to wait until Android ICS 4 is officially available in your country.
New features on Galaxy Note after ICS 4.0.3 update
There is nothing new in this update beside S Note, S Memo widget, Data Usage Limit and New ICS-compatible TouchWiz UI. The S Note feature on your Galaxy Note is very good tool for writing notes and it will also help you to create productivity notes. It also enhance Significant performance associated with Android 4.0. So go for this update it will provide you new experience on your Galaxy Note device.
After update if you want to take screenshot of your phone then you need to press and hold 2 seconds Home and Power Button. App Switching is easier on galaxy note after update press hold 2 seconds home button for app switching and task manager.
If you installed Android ICS 4 on your Samsung Galaxy Note then share your views below in comments.
[ssba]