Samsung pay is a service from Samsung to pay using our Smartphone to offline retail outlets, restaurants, cafes, cinemas and many other places. The Samsung S6 and Samsung S6 edge customer already getting hardware for Samsung Pay.
How Samsung Pay Works?
We all are familiar in paying with our credit or debit cards at offline places. The Credit or Debit card uses Magnetic Stripe to swipe or dip for making payments at the terminals. Samsung Pay also uses magnetic stripe pay system.
It is not like Apple Pay which uses dedicated chip to store payment info. That chip contacts to terminals via NFC. Here users need to authenticate transaction via Touch ID and Passbook. Samsung Pay actually works based on technology of Looppay Company.
The Looppay Company has been acquired by Samsung earlier this year.  It was a mobile payments app developer company. It was offering users iPhone cases to use the secure payment terminals. After acquisition from Samsung it will boom as previously users weren't familiar with getting cases & using for payments. It was lacking trust & exposure from users on large scale.
Samsung pay is using Magnetic Secure Transmission, NFC and Barcode payment methods. So users can use it even without NFC and retailers aren't required to get NFC enabled hardware to receive payments. It counts as plus point for Samsung pay service. It will charge 2-3% payment charges as we see it commonly on credit card payments.
Usefulness of Samsung Pay for Users
Virtual Wallet
It will be virtual wallet as it will be store payment system on Chip of Smartphone.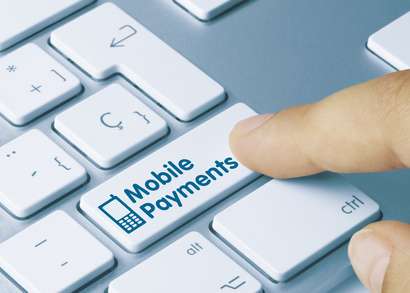 Global Acceptance possibility
It has wider scope comparatively Apple Pay as it requires no hardware upgrade at point of sale. It will open wider scope for this payment method. Becaue there are countries where terminal upgrades will not be possible so quickly.
Simple tap and pay
It provides tap and pay option to pay users easily. It provides Secure payments like traditional Credit or Debit card Swipe.
Ability to store multiple Card info virtually
It will provide users option to store many card info in it. Users will be able to easily switch between different cards via single tap. So You can go freely in market with Smartphone to do any kind purchases or payments without carrying physical cards.
Important Note for Samsung S6 and Samsung S6 edge users
If you root your Samsung S6 and S6 edge Smartphone it will cause Samsung Pay stop working. The device will handle rooting like a security threat in your device. So please keep attention of the matter if you want to use Samsung Pay service.
Trial Started in South Korea
On 15th July Samsung has started initial trial service in South Korea with selected users. Currently Samsung S6 and S6 edge users (selected by company) are able to make payments using this service. Users need to register card with Samsung Pay service using their Smartphone. They can store card info in their Samsung Pay chip via phone camera or manual entering card info.
They have to choose authentication method from PIN and SMS (As per in South Korea). Users need to put Smartphone on terminal then need authenticate via fingerprint and via enter PIN or SMS. It is simple process to pay. There has been developed a security platform to check any suspicious activity in these payments as of now.
Final Words
There are three type popular concepts these days in mobile payments. Apple pay and Samsung Pay is already started in their practical forms. Google is also working theoretically on Android Pay. As of now Samsung Pay seems nice option for digital wallet in comparison of Apple Pay.
Let me know below in comments if you have any questions about Samsung Pay service.
[ssba]