We are habitual of using Apple's iCloud service and in most cases Apple iCloud reviews are positive till date. Rumor is about it that it will be announced in 3rd May. But One thing we should surely know, Samsung will surely launch such type feature for their users in coming time. It is really needed for any company to implement new things to be in first row of Market.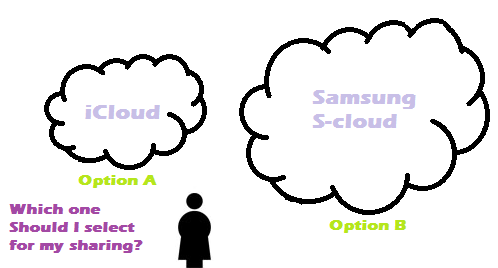 According rumours Samsung S-Cloud will having following special features:-
Unlimited Data sharing:- It will provide users no restriction over sharing data & storage as per said by tech experts.
It will work Like as Apple's iCloud service which is currently used by apple. Samsung S-cloud will do great for connecting all samsung devices at one point of access.
Tied up with Microsoft to Worldwide reach:- Samsung is planning to do this with Microsoft partnership to make reach it worldwide for best exposure to it.
It will support many Samsung TVs, laptops, tablets and smartphones in S-cloud area to take benefit of accessing all content at a single device in a easy way.
Possible Announcement of  Samsung S-Cloud:- Rumours are stating that it will be launched with Samsung SIII smartphone on May 3rd 2012. Facts are still hidden in the future. But launching such type service will surely make samsung users to more rock on this.
[ssba]