In real life its not always nice sofas, clean surfaces & comfortable weather environments. For a person who works in abnormal conditions it becomes hard to keep their Smartphone safer. Smartphone manufacturing companies has come up with latest modal as solution of survival of Smartphone in such adverse conditions of real life.
Water, Dust and Drop Proof Smartphones
Samsung Galaxy Xcover 3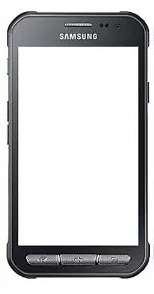 This device has been tested with US MIL-STD 810G standards. It is water proof for 30 minutes under 1 meter in water depth. It is certified with IP67 certification for water proofing. To make a Smartphone water proof, dust proof and drop tested it is required to use nice quality material with tight & sealed body metal. It has physical buttons to do tasking in abnormal weather conditions like rain, dusty winds etc.  It has Xcover key to on camera & flash light on it. Hummer car looks weird but unique than any other car modal. This Smartphone also looks not so cool but is one of the best choice if you want to use it in uncertain weather conditions.
Motorola DEFY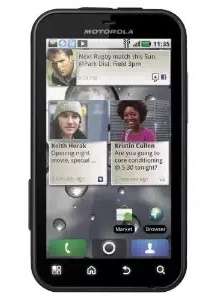 Officially Motorola doesn't claim it is water proof Smartphone. But it has come up with tight sealing body that it works best in water resistant of Smartphone. It is having rubber type plastic body to make it safe in uncertain weather conditions. While it accidently drop from hand this type body cover keep it safe from any cracks on it. It can survive in humidity and low rainy situations easily. If you have encounter water accidently it will not be damaged by that. Its tight sealing of body make it dust proof Smartphone.
Sony Ericsson Xperia active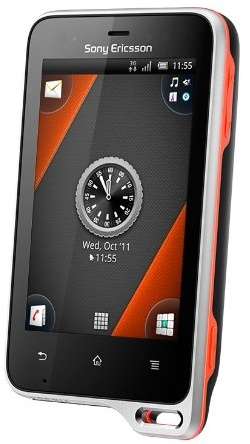 Are you one of the person whose Smartphone accidently gets cracks and scratches? This Smartphone is solution for avoiding damage in such conditions. You can drag it, drop it and can get water spray on it. This Smartphone will still work smoothly. You can have this Smartphone in your hand while jogging in a rainy season. It also looks hardest one instead of soft look of other popular Smartphones. It is also IP67-ceritified Smartphone to survive 30 minutes under water.
M.T.T. Smart Max ATEX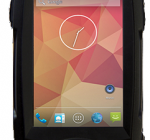 Its 4G supported rugged Smartphone for users who love advanced technology with survivor Smartphone in abnormal weather conditions. It is drop test from height of 1.2 meters. So you can be relax it will not damage while slipping from your hand to ground. It is nicely water proofed and safe from dust/sand contacts. You can keep it on sand on a beach.
Kyocera Brigadier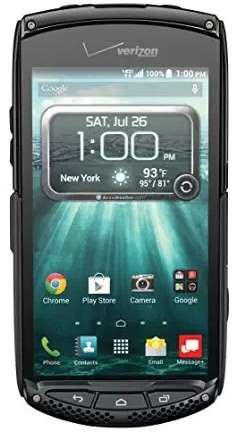 It is built for working in toughest environments. For example a civil construction worker or contractor will find it very useful device. It comes with Sapphire Shield™ to support it in abnormal weather conditions. It is shock, dust and water proof Smartphone with latest android version. It supports 4G Network connectivity. It is rugged device according US-Military Standard 810G. This Smartphone is also designed to work in conditions like flammable gases, vapors or mist environments.
Casio G'zOne Commando 4G LTE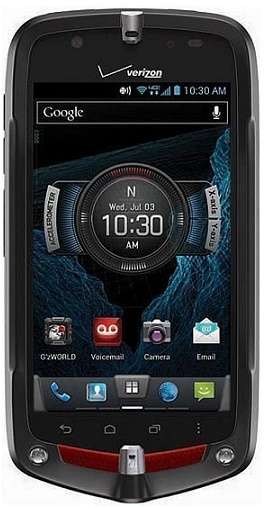 It can survive under water up to 30 minutes. It is shock proof Smartphone. It is dust proof Smartphone with extreme temperatures conditions surviving. It is 4G LTE network supporting Smartphone. It is also shock proof Smartphone.
Kyocera Torque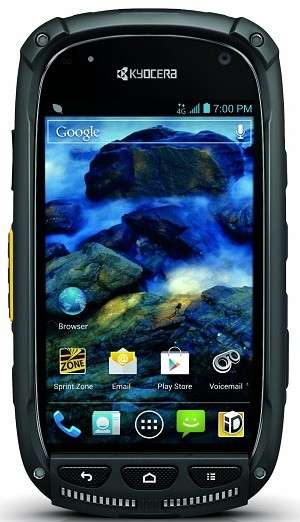 This is a Smartphone by Sprint and Kyocera partnership. A housewife works at least 2-3 hours in kitchen area and bathroom area.  This Smartphone can be used by those housewives without any issue because it has advanced rugged features in it. It is water, dust and drop proof Smartphone. A user can enjoy in waterpark having this Smartphone with them. It is certified for water proofing in 1 meter depth of water for 30 minutes.
Let me know below in comments if you have any question, feedback or suggestion about the post.
[ssba]