Tom is your pet cat and behave differently on touching parts of Cat and also repeat what you speak. It will record your speech and  when you stopped talking it will repeat your speech or words in funny voice. It creates very funny speech that really entertains you. This app is very popular app on android market palace and its users growing rapidly. Talking Tom Cat 2 is released by Outfit 7. Talking Tom Cat 2 is better then Talking Tom Cat original version. If you want more entertainment then you need to buy Talking Tom Cat Addons which let you more entertainment on your mobile phone.
Below are the screen shots of Talking Tom Cat :-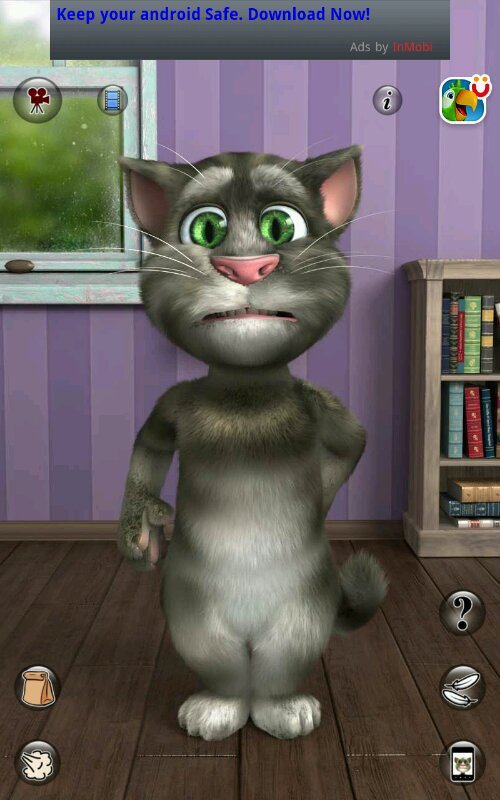 About of Talking Tom Cat :-
If you have little children than they will like it very much.
It will make you happy at least once from its activities.
Graphics of Talking Tom Cat are very good.
You will get bored soon and if you want more activities from this app then you need to buy package for it.
Great app for your mobile but only for a few days. Keeps you obsessed in the starting but when you get bored(which happens really fast) you have to just  DELETE it from your phone.
You will soon get bored however it will entertain your children for long time.
In end this app is really very funny for newbies. I hope you will enjoy it. After installation you need to download extra data in a few MB for better graphics and entertainment. In the end this app gets 4.5 out of 5 rating overall.
[ssba]