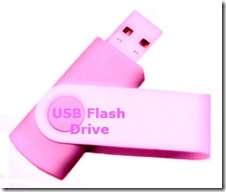 USB memory stick or flash drive is very popular medium for removable storage solution for computers. Even Android,Windows tablets are following this useful trend for moving data between devices. In current time we have a number of devices, computers available around us for using data and files. These USB flash drives are very helpful for data copy/paste needs. We always need to do them quickly.
Below are some cool tips and ways to do speedy copy files using USB Flash Drives:-
1. Drag and drop:- It is very common way to copy speedy files /folders to USB Memory stick from computer. Just simply drag and drop file you want to copy computer to flash drive as we do for moving files in computer itself.
2. Right click and use Send to option:- Just simply right click on a particular file for copying to a specific USB stick or external disk. After right click there will be option named "Send To" where you will find flash drive listed. Simply send file to that flash drive for copy/paste.
3. Keyboard shortcut for Copy/Paste:- Simply copy files via CTRL+ C And paste files in USB memory stick or Flash drive via CTRL + V. It is traditional way for copy pasting files from one place to another. Using Keyboard shortcut will let you do things quickly.
4. Right click on file and folders to do copy/paste files:- When we right click on any file we see option for copy and paste files. We can simply copy and paste following this way to copy files to a flash drive. It is popular mouse click copy and paste option within Windows.
5. Ejecting drive:- Ejecting drive every time you have finished writing on a USB memory stick will let keep drive safe. It will help you in better accessing & copying next time you will plug it to computer.
6. Formatting USB Memory Stick:- Sometime we found USB memory stick very slow responding due to some read/write errors and conflicts. You can do quick or normal format for clearing all mess ups on flash drive.
7. Showing Shortcut problem solution:- It is common problem in flash drive, We have seen in many flash drives. In this problem, your flash drive will show shortcut icon when you open flash drive shown in computer. To solve this issue you should enable show hidden files and folders option in View>>Options>>Show hidden files and folders option selection.
8. Readyboost Storage allocating:- It is helpful in making fast ready boot to your flash drive setting specific disk storage size. It will help your disk in speedy boot anytime you plug it in computer.
9. Avoid Scan and fix drive error Solutions:- when you plug in USB memory stick to Windows by "Eject" option or "safely remove hardware" option. It is always advisable to use these options for better performance of USB flash drives.
10. Using USB 3.0 drive:- It is good option for faster data read and sync option between computer and other devices. USB 3.0 drives are very fast & responsive in comparison of USB 2.0 drives. If you are speed loving person always think to use USB 3.0 drives for speedy data copy/paste purpose.
Let us know below in comments if you have any other great idea for speedy copy/paste files using USB flash drives. You can ask your queries about using USB Flash Drives, We will be happy to assist you.
[ssba]