With close to two billion smartphone users, this design and manufacture industry is a very lucrative market. It is difficult to define the single most perfect smartphone, but here are some that come close. Of course, your choice may be different from someone else's, but check out these ten smartphones. They are listed in no particular order.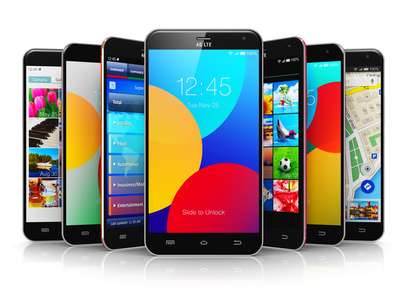 Top 10 Best Smartphones
Sony Xperia Z3
It can do just about everything and more. It is designed with a waterproof housing, micro SD slot, and a premium glass display. The phone itself is gorgeous and features a large 3100mAh battery lasts for up to two days. You can take awesome selfies with a 2.2MP upfront camera or take landscapes with a 20.7 MP rear camera. Play with your PS 4 from this phone.
HTC One M9
It has a dual tone finish and all metal chassis which makes it one of the best looking smartphones available. The HTC One M9 features a quick charging camera. The platform is Android with Sense 7 Features. Speakers from Dolby give an almost surround sound effect. The M9 features headphones and a damage cover to go along with its gold toned front plate.
iPhone 6 and iPhone 6 Plus
No list would be complete without an Apple product. The iPhone 6 and 6 Plus are the best phones to come out of Apple in 2014. The design improvements, increased screen size, and awesome camera features are enhanced features. With your iPhone, you get the iOS platform, Apple pay, a touch ID, and an 8MP rear camera with a 1.2 MP front camera.
Motorola Droid Turbo
It has an impressive list of specifications. It is one of the most powerful Android smartphones on the market and features a quick charging camera, active display, large battery (3900mAh) and wireless charging.
The LG G3
This Smartphone features a first-class design that withstands the competition. The interface is smooth, and this phone features a laser auto-focus, slick user interface and the rear cover is (awesome) removable.
The Samsung Galaxy Note 4
It is one of the best Android handsets you can buy. The camera is around the bet around and the AMLED display is almost unmatched. There is a stylus pen that is a nice feature. The rear cover is removable and batteries are replaceable.
Samsung Galaxy S6 and Galaxy S6 Edge
These are Samsung's newest phones that future both premium build quality and awesome power. The Android platform features Touch Wiz features like Samsung Pay, wireless charging, heart rate monitor and powerful camera. The curved screen takes you to the edge.
Motorola Nexus 6
It has a bright quad HD display. There is a giant battery in this phone that supports wireless and quick charging. It sits on an Android platform, and the camera features 13Mp in the rear and 2MP in the front.
BlackBerry Passport
It may seem like a long shot for a top ten list, but nothing is better than the BlackBerry Passport for centralized communications. BlackBerry has a hardware QWERTY keyboard, 13 MG camera, and 32 GB internal storage.
Nokia Lumia 830
It has a great performance for a phone that is only $400. It carries Windows Phone 8.1 with Denim update, uses the Snapdragon 400 processor and has a 10 MG camera. The curved Gorilla glass front is awesome, and the orange, red, or yellow colors of the shell stand out. It will cover 90% of your needs.
Let me know suggestions, feedback or questions about it in below comments.
[ssba]