Smartphone have become an important aspect of daily life, users are constantly connected using their Smartphones but these devices despite being extremely powerful in most cases lack a good quality battery that can handle a full day's use without requiring a recharge. But times have changed and users have power banks at their disposal which they can use to substantially extend the lives of their Smartphones. Some of the Best Smartphone Power banks are discussed below.
Top 10 Power Bank for Smartphones
1)    ZiLu Smart Power Portable Charger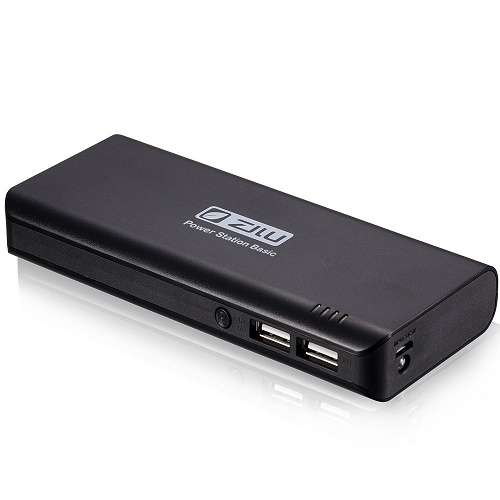 Samsung phones are one of the best Smartphones available on the market, but these powerful Samsung devices lag heavily behind in the battery performance department. ZiLu power bank provides 1.0A output to the users and is currently the best option for all Samsung and Apple devices. Users are provided with dual USB connection that they can use to charge multiple devices simultaneously. The power bank is available for sale at $35 at online shops.
2)    AP 15600mAh power bank charger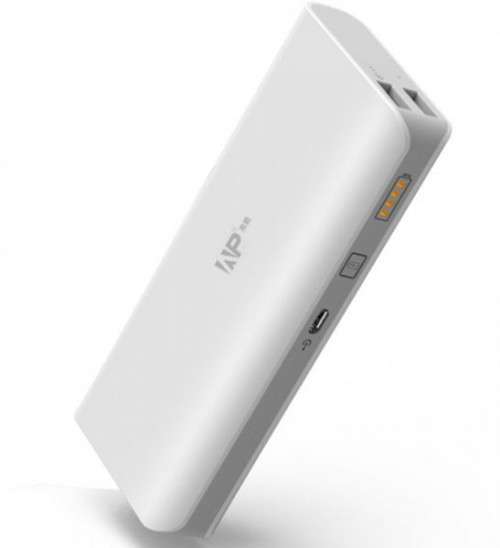 AP universal power bank is a beast that can handle all Smartphones including brands from Samsung, Apple, HTC, LG, and Motorola. The device is strong enough that it can handle rough daily use and provides a substantial amount of backup power for the devices that may otherwise not last through a day. The product is available at the price of $20.
3)    Anker 2nd Gen Astro Dual Port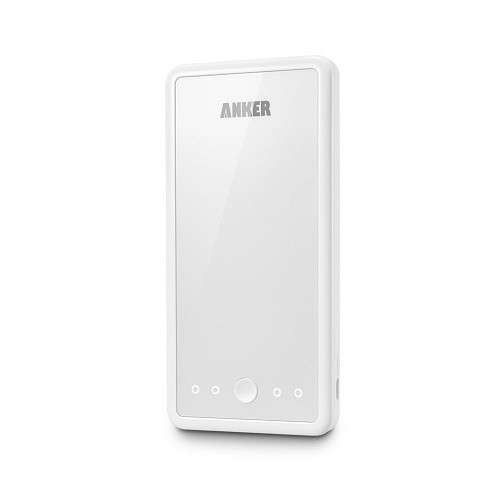 This powerhouse of performance features a 10000mAh storage capacity that can handle multiple devices throughout the day. With amazing performance and multiple device support options, the power bank is guaranteed to handle all that users can throw at it. Priced at a mere $26, this device is certain worth giving a try.
4)    Breett Dual USB port Power Bank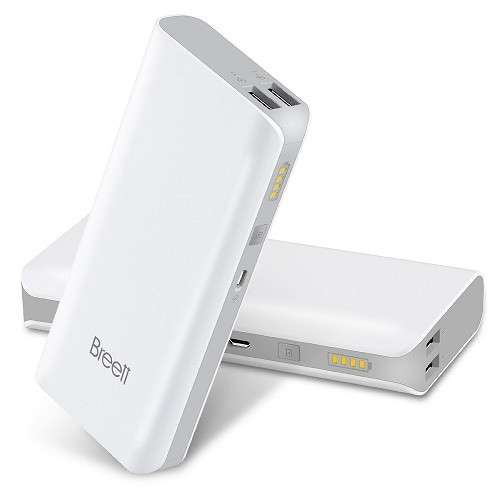 This device comes packed with the capacity of 10000mAh. The device also features three LED lights that indicate the power level and charging capability of the device. This nifty device is ideal for all types of Smartphones ranging from Samsung to Apple. This power bank is available at a decent price tag of $17.
5)    EasyACC portable power bank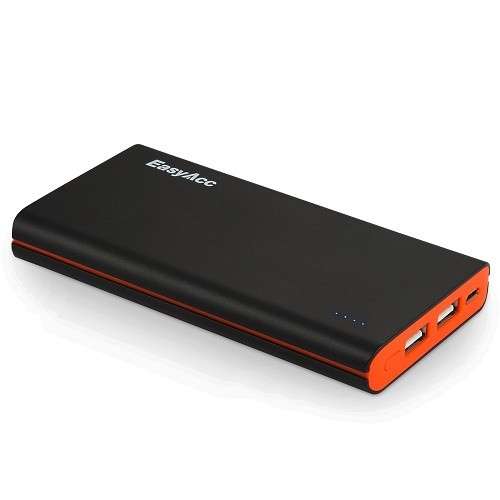 The device features 10000mAh capability with compact and colorful design and dual device support, the device is available at a price of $24.
6)    Vinsic Tulip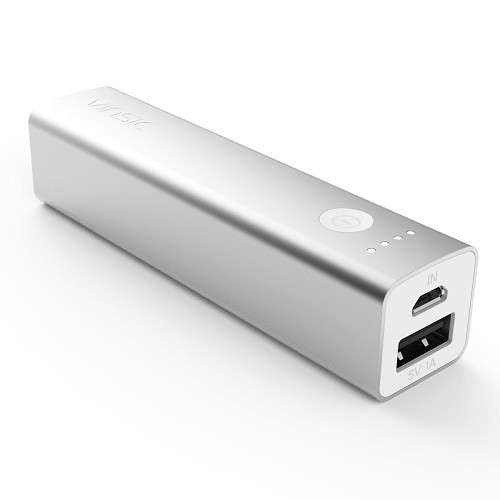 This external power bank is available in various colors and is considered to be an ideal fit for different Apple and Samsung tablets. With its 3200mAh storage capability and slim design, the device can be purchased at $15 at online shops.
7)    KMASHI External battery bank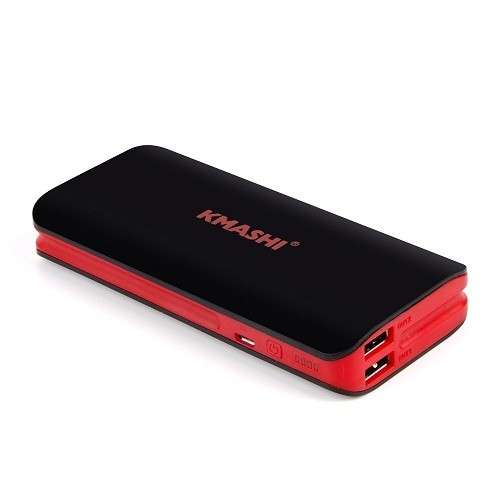 This device is the jack of all trades that has the capability to handle all kinds of Smartphones and has the capability of 10000mAh with dual ports. The device is available at a mere $18 at online shops. The only weakness in the device is larger size.
8)    Powerbot Universal power Bank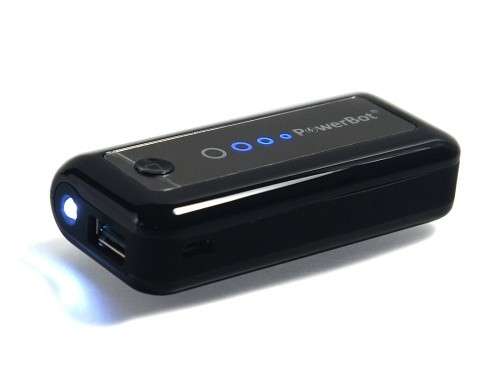 Manufactured by Soundbot this device has the capability to store 6000mAh in its large battery. The device is simple and provides a basic interface for the users to get the inputs from the device. The Product price is approx $15.
9)    Power Banks 2600mAh portable battery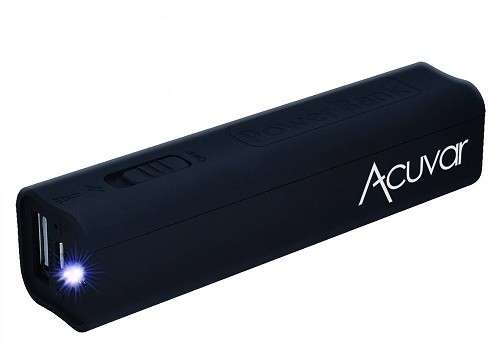 This external power bank contains an inbuilt flashlight along with 2600mAh storage capacity. The device is ideal for all Apple and LG Optimus devices. Product price is $7 at online shops.
10)    Power Pilot X1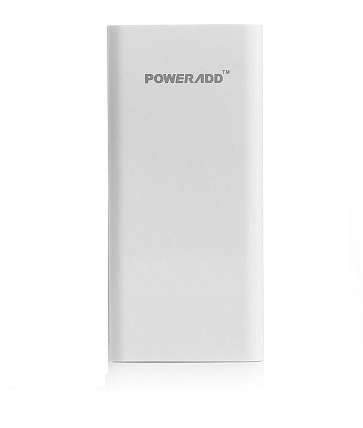 This external power source has the capability to store 5200mAh worth of power in itself the device can be used to charge PC and all kinds of Smartphones using its strong battery performance. The price tag on this device is $14 at online shops.
Let me know below in comments if you have any question, suggestion or feedback about the post.
[ssba]