3D technology has changed many areas of technology field. It have made possible to view 3D in images and videos in various screens from mobile to cinema hall. In recent trend 3D technology is growing more & more. It have great upcoming features in term of Consumer 3D printers, 3D home maker machines and other heavy industrial 3D printing machines. Recent trend of 3D printers have brought possibilities for home users to do various 3D printing tasks at home. It does Plastic printing for making 3D objects. These 3D printers doesn't support metal printing yet. As of now Solidoodle, Portabee Go 3D Printer, Cubify Cube, MakerBot Replicator 2, Stratasys Mojo,Hyrel E2 Hobbyist are popular consumer 3D printer manufacturers.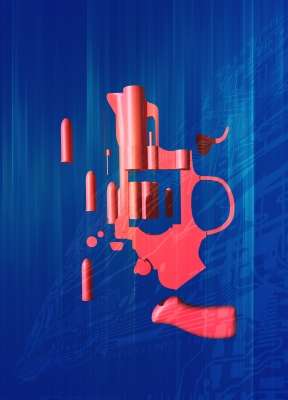 Image Credit:  Victor Habbick via FreeDigitalPhotos.net
Uses of Consumer 3D printers in 3D printing at Home
Household Plastic items
You can produce small plastic pipe, Plastic lunch box, Plastic hooks, Plastic pins etc. various plastic items using these 3D printers. It is all about your creativity and ideas about various things. You can produce many items as per your own plans. You can produce stylish table lamp cover or paper weight for your computer desk at home. Beside this you can create pen stand, toothbrush stand, towel stand and many more we use in household regularly.
Dolls & Toys
Every parents want to make their kid happy. Dolls & Toys are really good way to express your love to kids. Thanks to consumer 3D printers they have a lot of possibilities to create Dolls & Toys as per your instruction. If your kid love Doremon's doll then you can create it via 3D printer at your home. By printing such 3D items and placing them to your kids bedroom you can make it Disney Styled bedroom for your kids.
Cup for Tea
Oh! till now it can produce only Cup for Tea. Off course you will need to make tea yourself, It can help in making your custom designed Cups only. If you have particular idea of making Cup designs, Stuck to your idea and manufacture one with your own Consumer 3D printer. You can give it color of your choice with different designs to implement via 3D printer. Although as of now there is limited colors available but later it will have more options to choose color from.
Plates & Bowels
Consumer 3D printer will enhance your kitchen in smart way. We all need customize in our daily usable things. So these consumer 3D printers have arrived in market to help us. This youtube video will give ideas how many designs you have to print with a Consumer 3D printer.
Stand for digital equipment
Now you can create custom stands for your Smartphone and Tablet devices to be used at various places. All you have to plan how you want to be your stand for particular device. And give instructions to 3D printer via a 3D design to print your favorite Stand choice for digital equipment. Beside these you can make custom stands for other household electronic devices like WiFi Router, Ironing device, TV, Radio, Stereo, hair Dryer etc.
Gadgets cases & Parts
Have you broken up back cover of phones? no worries you can print them at home with your own customization using a 3D printer. Or there is possibility you will want a new stylish touch pen for your Smartphone. You can print different styled touch pen for your own devices. You can print a case for your iPad, iPhone, Tablets etc. tech devices.
3D Art Printing
There are many people have with creative ideas in mind. We have seen their creativities on Pinterest, Facebook, Twitter etc. places. Consumer 3D printers which can be used at home as well are good option for those creative minds. They can use 3D printer for publishing their arts to a real object. Many 3D art prints are being published all over the internet these days which will bring possible customers and value also to their creative works. One of pinterest board about 3d printing art is having a lot of 3D printed arts in it. You can imagine how creativity enhancer will be these 3D printers.
Commercial uses of current 3D printers
Project Modeling
Are you a Civil engineer? You got chance to make 3D models of your upcoming building projects. It is really helpful for people who have real estate and construction based business. If you want an innovation to your current home design? First get a 3D printed model for it from builder and review it how it will look like. It is also good for other business to have 3D models to demonstrate their presentations in meetings & seminars.
Historical items Printing
Many historical items are still surprise for builders to create. For example TajMahal is one of kind building with unique design. Apart from this there are many unique designed palaces of kings all over the world. With these kind 3D printers builders will be able to do some designs to upcoming buildings and homes. Secondly Historical items printed in 3D will enrich Museums all over the world. A book printed design will take form of 3D object to demonstrate visitors in a museum.
3D Miniature printing
Miniature printing will be more easier for businesses using these 3D printers. Large size 3D printers will able to do printing of various miniatures to put in Showrooms as per the custom needs of businesses. So it will change our shopping experience as well in malls & shops. There may be different designed chairs & tables in Restaurants etc. places in coming time because of these 3D printers.
3D home printing
Home printing isn't possible as of now by 3D printer. But researchers and developers are trying to make such huge machines prototypes for printing home buildings in future. Some architects are starting 3d print houses in small sizes. We have hopeful eye towards future in this field as well.
Order Cloud 3D printing
You want Your own Star Trek Figurines? You can order cloud printing it at here . They will ask you for your two photographs and figurine looking similar to your will be mailed to your address. It is kind of Cloud 3D printing services start up in current market. There are many possibilities in future about such practices. Then you will order various things in a particular 3D design and that will be delivered to your house.
Know more what you can do with a 3D printer
For some tech lovers, above said things aren't enough to know 3D printing completely. So here is two important resources we will recommend you for more knowing about 3D printing uses.
1. Read Magazines related to 3D printing on your iPad
Download this magazine to your iPad from here:-
https://itunes.apple.com/gb/app/3d-printmag-store/id704564972?mt=8
2. Complex 3D printed Arts and Tools
Various 3D printer users, reviewers and experts stats that 3D printer can't produce a product as a quality standard we got from factory manufacturing by a Company. But there will be more improvements and advancements to 3D printers in coming years. For sure 3D printing will be great technology innovation in coming time. At that time we wouldn't need to buy a product, but we can buy a 3D design and raw material to produce a product as per our needs.
So what creative things you will love to make with PLA 3D printers available in market starting from $350? Let us know in below comments we are eager to know your creative 3D printing ideas and plans.
[ssba]