Windows 8 is latest major update in mobile device OS's. What i love in Windows 8 is Windows phone 8 Tiles whose are charming and adjustable according we choice, whether keep larger tile or small tile, change tile colours and app name text colour for loved apps on Windows phone 8. Know how to bring Windows 8 Tile Theme on Android in easy way.
Previously i was looking for app who can create Windows 8 Tile Theme on Android without rooting/harming my device. Finally "Tile Launcher 0.52 beta" App is available on Google PlayStore. This app is still in beta version so it has minor bugs. But on my Android devices it is working fine so i hope it will also work fine on your Android device. If not working the keep eye on updated version of this app because it is still in beta version.
Installing and Setting of "Tile Launcher"
Download "Tile launcher beta" from here
After installing, It will ask you to open with command prompt (if you are using Android Jelly Bean) select app and tap/click on always. Now press home button of your Android device, The Windows 8 Tile apps are available on your home screen.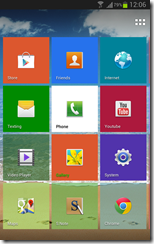 Add Apps to home screen. Tap and hold on the Tile for editing Apps to home screen tile, Change Tile size, Tile app text and background colours. As shown in image below-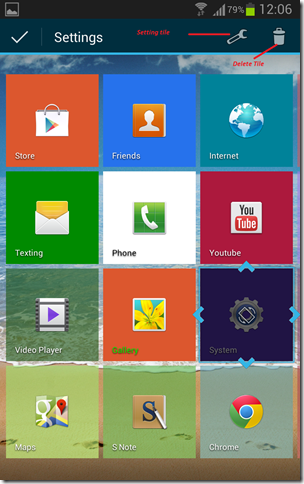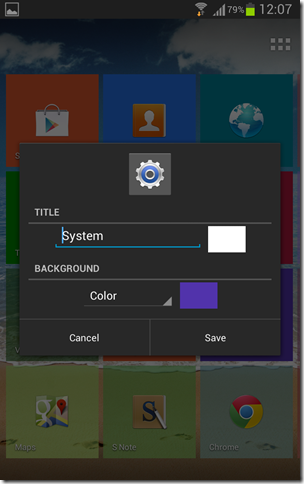 This app is in beta version when i tested. Bug free version will be launched soon by developer.
[ssba]