In current time most of people love to use Wireless Router for their home and business WiFi needs. These Wireless router are so popular that we love to use them with a wired internet and wireless internet. These Wireless router simply help us to use internet within complete home area. If you have enough space available surroundings of home, you can use internet sitting in home garden or swimming pool side via these routers. The very common problem we have seen with these routers are as signal strength and low connectivity. Here is Wireless Router Tips and Tricks we have tested so far for better connectivity.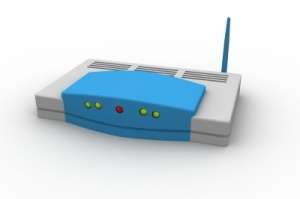 Image Credit:  cuteimage via FreeDigitalPhotos.net
Higher connectivity positions of Router and Adapter
Analyze WiFi Signal in different places at Home
If you have android Smartphone or Tablet you can download WiFi Analyzer app to measure where it is getting maximum signal through a router. There are other dBi measure tools available online which shows WiFi Signal strength at various points. Analyzing this way will help you in finding best places to place your WiFi Router and Network adapter. You should check what amount of signals you getting in bedroom, living room, Computer desk etc. places as per your need of internet connectivity at particular place.
know technical aspect of signal strength
First of all you should know what dBi is perfect for connectivity. Secondly you should know that radio waves transmits perfectly to literally and downsides.
Line of sight propagation factor
Radio waves transmits to a longer distance in their line of sight. It is the main reason cellular network towers are able to transmit waves to a longer distance for better connectivity. Once in a testing project, we were able to get 3G signals in a rural area approx. 20 KM straight in line of sight from Cellular Network Tower. Generally Cellular Network Towers ranges upto 3-4 KM for a 3G transmission. So Line of sight is nice factor for signal strength.
Passing Signals by metal and mirror objects
When WiFi signals passes through a metal object it reflects radio waves which cause low signal strength for connectivity. Even mirror windows also have thin metal layer added to them which cause reflection in radio waves which cause ultimately low signal strength.
Best Choices to place Router
Keeping attention of above points you should decide to place Wireless Router on best position for high connectivity. Some pre-defined well places for putting WiFi. First place is Wall Mounting straight to corner where you use internet most. Second place is Mid of House to circulate WiFi Signals properly to whole area. Third place is putting Wireless Router to Top Roof side so it may transmit signals to downside with more quality signals.
Distance from Neighbor WiFi Router
No doubt your neighbor may also have Internet Connectivity through a Wireless Router. So such in case you should try to keep your Router to a maximum distance. If you are not so much familiar with your neighbor that you may know location of Router where it is, You can use WiFi Map app to know about WiFi for measuring distance and for searching nearby WiFi access points with a Android Device.
Setup Your Wireless Router Via Various Methods
Connecting router via LAN cable
Sometime WiFi broadcasting got interruption for working properly. So in that situation you should try doing setting in WiFi Router via attaching LAN cable. Only attaching LAN cable WiFi Router to PC can solve the issue sometime. Thus it is easy to try tip if you have unstable or improper WiFi Connectivity.
Restarting Wireless router
It is very easy to do task with your Router. You can restart router by its browser based management panel or via software and apps. Another way to restart Wireless Router is by physical button it have to on/off.
Disconnect and re-connecting WiFi Connection
Sometime connected WiFi Smartphone, tablet, Laptop may cause temporary issues in your Wireless Router. So disconnecting and re-connecting to WiFi connection may help you to recover connection.
Browser based setup of WiFi Router
You can manage your wireless router like you manage things over computer in control panel. For this you need to enter http://192.168.1.0 or http://192.168.1.1 in browser window. You need to enter username and password to login to interface. After logged in you will see all options and settings for your wireless router. For more tasking you need to read user manual came along with your router. If you missed that manual you can visit vendor site for more information about how to use that router settings.
Use Software to fix problem
Software for Tablets and Smartphones
You can fix WiFi related issues via Android tablets and smartphones. There are many free android apps available to manage WiFi connectivity. There are a lot of Android apps available to manage you wireless router tasks wirelessly.
Router Software fix using DD-WRT (free)
It is Linux based alternative OpenSource firmware for many of routers available as of now. Although using these firmware may cause avoidance of warranty if your router is newly purchased. Otherwise it is good firmware update for easier and smoother wireless connectivity.
Antenna Making and Signal Boosting Tips
DIY trick for making Signal Boost
There is a simple DIY trick to do at home for boosting signals of your Wireless router. You can build Wifi signal strength by aliminium foil in a easy way. It will more work like an external antenna for your Wireless router.
Or you can make Long Directional WiFi Antenna as shown in below Youtube video:-
Signal Boosting Settings
For boosting signal in your Wireless router you can switch to a WiFi Channel which is not being used by nearby household phones etc. devices. You can also change Frequency of WiFi in settings for better performance.
Tips for Network Security (for Indirectly good connectivity)
WPA Authentication Key Enabling
WEP authentication key has become old method for secure connectivity. Now we should try WPA authentication key method for secure connection. It will keep your connection secure from unwanted risks.
Set Mac Address for WiFi Device to connect
You can provide unique Mac address listing in Wireless router setting panel to connect and use your router. No other device beside that list will be able to connect to wireless router even they enter correct username and password for connection. It is one of the best option I have decided for my WiFi connection to keep it secure from other hackers, unauthorized access etc. issues.
Hide Your WiFi Network from Thieves
One more option to make your WiFi more secure is making your WiFi SSID name hidden for public. It will not let other devices found your Wireless Router for making connection. It will add some extra layer to protection of wireless router from security risks.
WiFi Network Adapter Tips
Place Adapter also in right place
For better WiFi signal gain we should also place Network adapter on right place. You should put Adapter in a situation where it is less covered from solid objects and in a open area.
Download latest firmware for Adapter
Downloading latest drivers from Vendor of Network Adapter will enable you to better WiFi connectivity. It fixes some common issues in Adapter by updating to latest firmware.
Reflector and Repeater Devices for Signal Boosting
Buying New Device from Market
Repeater and reflector devices are cheap devices for making signal boost up for your Wireless Router. You can buy one as per you choice from Ebay, Amazon or any other sites providing it online. You can search for a device you are looking for.
Using Old devices as Repeater for Router
You can use your old wireless router as a repeater for WiFi signals in areas where signal is week. It will boost up your WiFi Signal again for better connectivity.
There are many more ways to improve your Wireless Router connectivity at home. Let us know below in comments if you have any idea, suggestion or query about Wireless Router better connectivity.
[ssba]