Refrigerator is basic need  in domestic and commercial  sector. It's keep  safe and fresh  our food and beverage for long time. Now refrigerator  is a requirement of every home. This is a mechanical unit and operated by electric energy. so it has electric fault many time due to short circuit and any other causes .
Due to electric fault we need to check it's wiring.  We can find the fault and do rewiring of refrigerator at home. There is a noticeable thing in the refrigerator diagram that bulb supply always give from thermostat inlet supply. Because when the thermostat cut  of the supply of compressor than we open the door bulb will give light.
Wiring Diagram of Refrigerator and Water cooler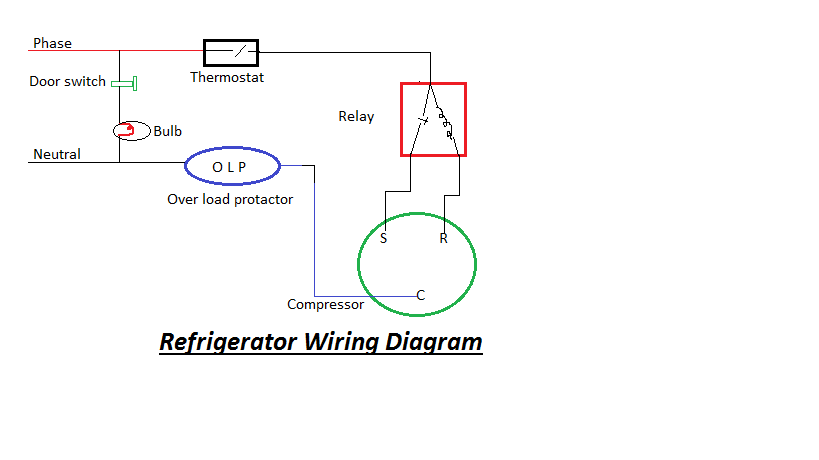 Thus , water cooler is often use in offices and public places. It keeps water cool.  it's also electric energy operated equipment. It has also electric fault.  I can help you to shortout the electric fault problem.  Refrigerator and water cooler wiring diagram are mention below. With the help of these diagrams you can find fault and do rewiring.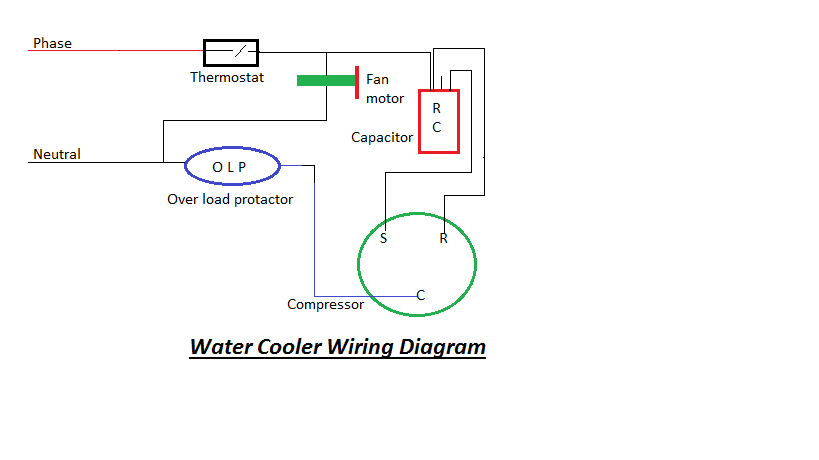 Above we had explained you about Wiring Diagram of Refrigerator and Water cooler , If you have any query about this don't hesitate in asking below comments.
[ssba]