So our Technology innovations timeline is like this Smart computers >> Tablets >> Smartphone >> Smart watches. It will be nice if we call it Smart wearable devices. There are many Smart wearable devices like Google Glass, Health and fitness devices, Pebble smart watch etc. There is also Android gear watch available in market since last year. Now Apple has come up with its own new Smart Watch. We all expect extraordinary from Apple in Technological innovations. Apple watch has come up with many features which incorporate with iPhone to make it more usable.
Once I have read somewhere that Steve Jobs has dreamed for tech products seeing the requirement of 2016. Seeing current scenario we have no doubt recent Apple products are being received well by users. The newest Apple product Apple Smart Watch is another booming the trend. We had expected a lot from Apple Smart Watch. It is not so miraculous device when we compare to all other market watches but still it has brand name and reputation of Apple.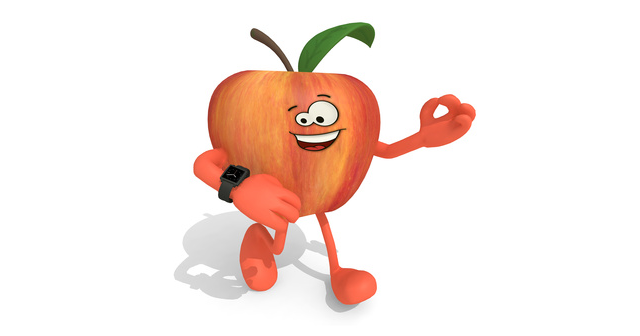 Here are some real life uses of an Apple Smart Watch
As a Watch
Apple Watch is cool looking to use on your wrist. It is coming with various color & strips. You can select leather strip or metal strip as per you want. It has two shapes round shape and rectangle shape for watch screen. All apps are designed according the destination watch shape screen.
Apple has followed traditional Watches shapes for its screen layout. It has smooth buttons on it. It is not like luxury watch but still it is cool for the purpose of time watching. One of the problem users can face in it is that you will need to flicking your wrist or tap on screen to view time. It will not show time all time because of battery saving requirement of device. It goes dark screen after a while but I can say tech lovers will adjust it.
Till now Apple is useful and reputed brand to be used all over the world. It has been enough time since we have kept our wrist free from a Watch. We have to start this old tradition with new technology of wearing Smart watch on Wrist. No one can predict the future but seeing current response of Apple watch pre-order we can say users are very excited to try this new technology.
Calls, Messages and Social Networking
You can make a call using Apple watch. When you will receive a call it will show on watch screen with name & number of contact. Here you will have option to accept or reject call. If you will need to transfer your call to iPhone you can do it while ongoing call. It shows option on screen for it.
You can send audio message to your contacts by recording on it. You will have option to send Emoji's to your contacts. Using emoji on a small screen of Apple Watch will be easy for communication. You want to know you texted? Just see on Apple watch screen, it will show it as a notification. You no need to bring your iPhone out of pocket.
It is very useful for person who has hands busy in doing some other task. It has many advantages for busy personalities. They can use it for communicating in their busy schedule knowing what's going on in their communication circle on Social media etc. It will show all social media notifications as per configuration you will set on the Smart Watch & iPhone.
Imagine you just have to update facebook status to driving to specific place. You can do it without opening iPhone on the screen. It is all about making life more easy Thus Apple Smart Watch seems boon for existing iPhone users.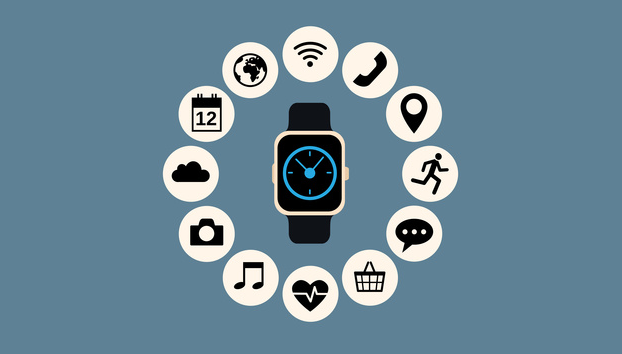 Email
Every business person or professional need email communication most of the time. In such scope Apple Smart Watch is very useful. Users can view instantly who sent the email and according the priority of email they can see it. For example if the email is from a reputed business contact users will be able to read their email instantly and reply to it.
Faster communication has very advantage in current business world. Here it is well said probe "Time, death and customer never do wait for anyone". When a person goes in seminar, meetings and public gatherings for a long time Apple Smart Watch will be very useful. It saves time of user by just giving a look and ignoring not so important emails at the sight.
Camera and photo
Apple Watch has no camera hardware with it. It uses Apple iPhone camera for the purpose of taking a picture. Its only use we can see is in taking selfie or group photo with others via putting iPhone at a distance. In other words you no need to set timer for a snap. Take a snap when you seeing properly on your Smart Watch.
Using camera feature on watch you can take beautifully timed shot while relaxing anywhere. Just put your Smartphone at place or on tripod to take the snap. This watch is very useful to view pictures for an overview purpose. Due to smaller screen size we can't enjoy viewing pictures on it as we can on iPhone, iPad and Computers.
Map navigation
No need to explain about how we are using maps for navigation in our life. You can use it on your apple Watch screen. It is quiet easy to see maps navigation on Watch screen because it will be on our wrist. You no need to dock your Smartphone on dashboard. In that situation it was having risk of getting scratches and unnecessary light focus distraction while driving at night.
Using maps on Apple Watch screen will make it less distracting to view maps on it. Plus you will feel free in getting navigation. You can share location sending message via option "Send Location" in your Smart Watch preset options. These preset options are useful in communicating more effectively without much hustle. Go Tap on watch screen and select preset options.
Info and useful apps
Without apps Apple watch is mere a hardware with limited uses. To use it to maximum level of features & services we need to use apps on it. There are many apps developed by individual developers & companies for supporting their services on Apple Watch screen. Here is a good resource to read more about some cool Apple watch apps.
User can get instant updates about their interesting topics on watch screen it has wide range of service providers. It may be an entertainment app, weather app, news app or some popular website app to be used on Smart Watch. There are apps being developed to be used on Apple Watch. Still it is far away in comparison of apps available to iPhone.
Health and Fitness utility
Every human should have regular fitness exercises. Apple Smart watch will help you in getting accurate health measure on its screen. You will be able to use it for tracking how long distance you have walked till a point of time. It will tell you running pace, burnt calories, sleeping hours and other physical activities. One of best app working on your wrist with exploring your physical activities is Runkeeper. Previously we needed to see iPhone screen for activities calculated by Runkeeper app, now we will be able to see it instantly on our wrist on Apple Smart Watch.
It has inbuilt sensor for displaying heart rate. Although it would be better if tech innovators like Apple focused on bringing technology to let know real time Blood Pressure. In my opinion that is much more useful in terms of health analyzing. There are many people all over the world who has BP problems (high Blood pressure or Low Blood Pressure) in their day to day life. Even sometime healthy person gets these BP issues temporarily.
Anyway coming back to the point Apple Watch will track all your activities. It is nice tool and a reminder on your wrist to let you know about your health related habits & activities. Let us welcome watch for this benefit to all human beings. We are seeing obesity & un-healthy conditions increasing day by day.
Passbook Payments
Apple touch pay is available with your Smart watch. You can pay with your Apple watch like you do using your iPhone. You can do it even when it is not connected to your iPhone. That's a good point of its usability without Smartphone. You can obtain a ticket just by paying via Apple Watch.
Imagine you have brought some chocolates, cakes which make your hands busy in handling them. In that condition you can pay easily via Apple Watch. Apple payment feature would reach to another level by this device. It is like connecting your payment methods to your wrist using the Smart Watch.
Voice Memo and Siri Feature
Voice dictation technology on Siri has come up with new avatar on Smart Watch. It is more useful & easy to use Siri on Smart watch comparatively on an iPhone. Start Experience tasking with voice commanding on Siri on watch. You can use it to maximum level if you get some experience with it. You can also record voice memo with Apple watch. You can send this memo to your friends. It is nice little method for communicating with audio messages.
Reminder utilities
Sometime reminder utilities on smart tech devices plays important role in getting task done in a proper schedule. A little example is waking up in early morning. If one set alarm as reminder it will ring to awake the person on time. In a business environment reminder helps in meeting deadline, finding appropriate task scheduling on time, going for a meeting etc.
Especially if one haven't hired personal assistant for these tasks. We have already these features on most devices but Smart watch will have highest effect. Because wrist watch is easy to set reminder.  A user doesn't need to bring Smartphone out of pocket to do it.
Music listening
Apple Watch has inbuilt memory for storing music tracks on it. You can add music tracks to play on it. These stored music tracks will be helpful for you in listening music when your iPhone isn't nearby or connected to watch. Secondly you can stream all media stored on your iPhone. Like all other music playing experiences you can pause, play, next the player while listening music on it.
View pictures on screen
It is not cool to view pictures on it due to smaller screen size of watch. Yet still it is cool gadget to view instantly some of images.  You can keep some pictures stored in Apple Watch storage as well. You can show your pictures to your loved one without iPhone. You can take Screenshot as well on Watch. You can do it similar like iPhone press side button & crown button together to take screenshot of Apple watch screen.
Apple TV remote features
Apple Smart watch has TV remote functionality in it. You can use to control your Apple TV. You no longer need to worry about actual remote of your Apple TV when you have the Smart Watch on your wrist. With a few taps on watch screen you can manage TV easily.
Apple watch is treasure in terms of its features. As deep we will go in it we will find much more usability in it. Individuals have separate needs and requirement of uses, so it will be hard to say these are only uses.
Let me know below in comments how you are using your Apple Watch? Is it satisfying for your needs? You are also welcome to give feedback and suggestion about the post.
[ssba]