Microsoft has invited developers to test Windows 10 features in its pre release version. It has come up with many new features adding to it. It has also improved some things which missed in Windows after Windows 8 version. We have tested some of its features which is below.
Windows 10 Features Whose You will Like
Start Menu
Microsoft has admitted its mistake to ignore Start Menu in previous versions. Now it has come up with start menu with new look and old interface like Windows XP. Every OS is popular for its specific UI & performance.
Earlier windows were popular with its one click start menu access providing to programs, utilities and other stuffs on a pc. Personally I do appreciate this feature seeing back in Windows 10 features. You can pin more apps in Start Menu free space. You can make start menu full screen also in it.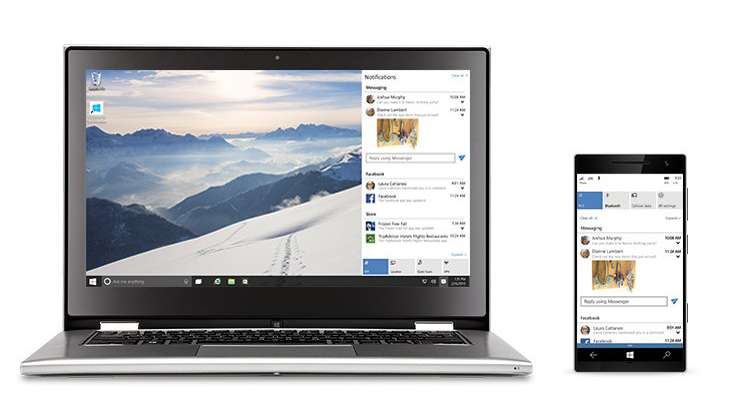 Cool UI Appearance and Easy Windows Store apps Access
Personally I was fed up with its old app Store in Windows 8. In Windows 10 it doesn't cover full screen to find apps and install them. It fits in start menu with resized look of app store and other programs. It makes you feel like older windows versions are having new app installation feature added to it.
New Windows 10 UI has nice looking folder icons, recycle bin icon and other UI structures.
Continuum Display Experience
Windows 10 has Tablet and Desktop view switching feature in it. When you are using a hybrid device and you remove keyboard from it. It will ask you to switch to Tablet view. Thus it is useful take benefit of custom UIs of tablet and PC differently on same device.
In tablet view it will show all things in full screen view. For example we can view start menu in small screen along with desktop. Another example is in desktop view we can see all folder items in responsive view.  In tablet it will show in full screen only.
Multiple Desktops
We have used multiple desktops on Apple Macbooks. It provides more space and convenience to do tasking on a PC. In same way Windows 10 has bring new feature for multiple desktops. To use it press Windows key + tab or Task view button (two rectangle button) on taskbar. Here you can add new desktop to it. You can add as many desktops as you require.
To switch between desktops use Windows Key + Ctrl + Left Arrow and Windows Key + Ctrl + Right Arrow keyboard shortcuts. You can move a working window to different desktop via right clicking on window.  Move To >> Select any desktop you created.  You can close a virtual desktop via hover on task view button and clicking on red close button on multiple desktop slides.
Cortana feature
It has nice voice command feature named Cortana to task on it.  If you are familiar with Google voice search or Apple SIRI it is much like that feature. Below video explains it easily.

Windows Hello feature 
Windows Hello is a biometric authentication system. It uses Iris, Face recognition, finger print authentication to let you use your devices. It has many other features to ensure your security while using Windows OS. Read more about how to make secure PC with windows Hello.
Pre-release Software
It is a pre-release software version for testing and finding bugs on it. It is said that it will be free upgrade offer for Windows 7, Windows 8.1 and Windows Phone 8.1 versions for first year. But still it is hidden what will be charge structure of it after one year.
Once a user gets Windows upgraded they are promising lifetime support for it. It will make sure to fix bugs, performance issues and security threats on the OS for lifetime.
Action and Notification Center
It is place for seeing all kind device notifications including security, alerts etc. It has also option for setting up business and personal data security safer and separately. It has been improved since Windows 8 version. Now you can see all notifications vertically at right hand side on device with an ease. It has tiled options at bottom and various notifications at above section.
Holographic Computing support with Microsoft HoloLens
It is one of the innovative windows 10 features. It will make 3D interactive holographic displays possible to do computing with a holographic glasses named Microsoft HoloLens. It will create holographic displays adjoining with real life things like wall, table, floor etc. It is much like seeing display on air via an eyeglass. Windows 10 has come up with features and support for Microsoft HoloLens hardware. No doubt it will work smoother with a device made by Microsoft itself.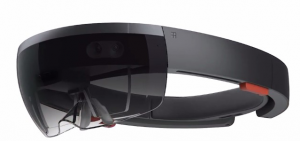 Keyboard Shortcuts on Windows 10
Windows 10 has added these keyboard shortcuts. It will help people who love faster computer tasking via keyboard shortcuts instead of mouse or touch input.
Snapping window: WIN + LEFT or RIGHT
Switch to recent window: ALT + TAB (unchanged) – Hold shows new Task view window view, let go and switches to app.
Task view: WIN + TAB – New Task view opens up and stays open.
Create new virtual desktop: WIN + CTRL + D
Close current virtual desktop: WIN + CTRL + F4
Switch virtual desktop: WIN + CTRL + LEFT or RIGHT
Search Feature
After clicking on start menu you can directly start typing for searching in PC. You can choose to see/hide search icon from options. When Start Menu is open you can press any key to start searching in PC. It is one of improved windows 10 features for devices.
Yet the final version has to come up. We can hope many improvements added to its final product. Overall it show Microsoft leading to a service based platform with involvement of many other developers. It is good signal from Microsoft to enrich its products with abilities of mass community of developers.
Have you experienced some other windows 10 features? please Let us know below in comments.
[ssba]